Life's Too Short ratings nosedive below 1 million
Life's Too Short ratings nosedive below 1 million
---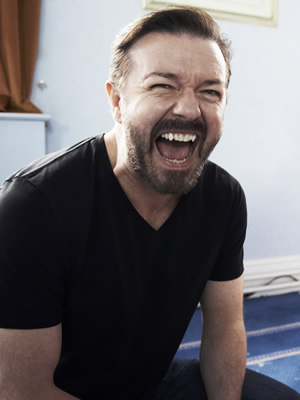 Life's Too Short, the sitcom created and written by Ricky Gervais and Stephen Merchant, has suffered another ratings blow.
The fifth episode of the mockumentary starring dwarf actor Warwick Davis failed to attract even one million viewers when it broadcast on prime-time BBC Two last night.
Those who did tune in - estimated at just 997,000 people - saw the first episode of the series to feature neither Gervais nor Merchant, and only the briefest, non-Hollywood celebrity cameo scene.
This further drop in ratings for the series means that it is now an incredible 35% down on the average audience for its prime 9:30pm timeslot.
However, a small glimmer of respite for the duo, who also directed and acted as executive producers on the series, is that the episode's audience share was maintained from last week - at just 4.2%.
The sustained audience percentage may suggest to some that the powerful storms and power cuts that hit parts of the UK last night will have contributed to the lower figure; however, the further drop continues a trend seen since the first episode broadcast on the 10th of November. Episodes 1 to 4 gained audiences of 2.39 million, 1.39 m, 1.25 m and 1.04 m, respectively.
iPlayer figures for the series are unknown, but Gervais has informed his Twitter followers that Life's Too Short is the on-demand service's most popular programme at present. However, such a statistic is not likely to take into account second-time viewers, nor whether people watch the entire programme.
Meanwhile, Tom Hollander's sitcom Rev, broadcast immediately before Life's Too Short at 9pm, enjoyed an audience of 1.24 million, and the programme immediately following the troubled mockumentary, Frank Skinner's Opinionated, was seen by 1.28 million viewers.
In their 9 - 10pm timeslot, Rev and Life's Too Short were competing against shows including BBC One's restoration documentary The Manor Reborn, new ITV1 drama Without You, which drew more than 6.6 million viewers, Channel 4's Living With The Amish, and a new BBC Four series charting the history of Jerusalem, which was seen by 595,000 people.
Early afternoon repeats of classic sitcom Only Fools And Horses continue to perform well, attracting 1.33 million viewers on Thursday.
Below is a clip from last night's episode.
Share this page