Armando Iannucci's Time Trumpet to be adapted in US
Armando Iannucci's Time Trumpet to be adapted in US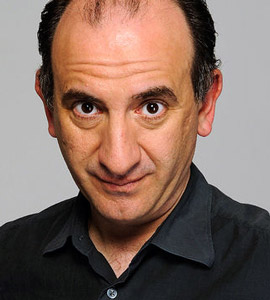 Comedy Central in the USA has ordered a remake of Armando Iannucci's Time Trumpet.
The 2006 satire, a spoof of talking-head packed TV clip shows set in the future, originally ran for one 6-episode series on BBC Two. Comedy Central's new series will follow the format, set 30 years in the future and looking back on fictionalised events.
The original BBC series ran into trouble when an episode discussing an imagined aeroplane-based terrorist attack on the Houses of Parliament was due to air during the week in which the plot to blow up transatlantic planes with liquid explosives was discovered.
Some of the comics who appeared in the series included Stewart Lee, Richard Ayoade, Jo Enright and Adam Buxton. It was created and directed by Iannucci, who will act as co-executive producer for the American series.
The video below is part of the first episode of Time Trumpet.
'Time Trumpet' is available to buy on DVD
Share this page