Channel 4 orders more Fresh Meat and Beaver Falls
Channel 4 orders more Fresh Meat and Beaver Falls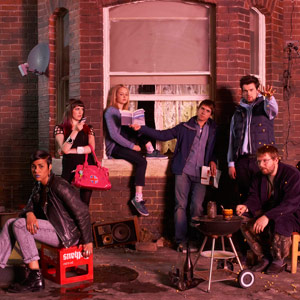 Channel 4 has ordered another series of its university-set comedy drama Fresh Meat. The critically-acclaimed show has been such a hit that the broadcaster has ordered a second series before the first has even finished - there are still three episodes of Series 1 yet to air.
Created by Peep Show writers Jesse Armstrong and Sam Bain, Fresh Meat centres on the adventures of a group of six housemates embarking on the painful business of being university students.
The show has achieved consistently high ratings to date, remaining at over a million viewers an episode, with a significant number of views via online catch-up service 4oD too.
Fresh Meat has also been a hit with critics. The Metro has said it is 'riotous fun', whilst the Daily Mirror and The Sun have both called the show 'brilliant', and The Guardian has labelled the series 'smart, sympathetic and pretty much adorable'. The actors, particularly Jack Whitehall, who stars as posh boy JP, and Greg McHugh, who plays weirdo Howard, have also received much praise from the critics.
Series 1 of Fresh Meat continues on Wednesday, with all the episodes available to catch-up on via 4oD. The series will be released on DVD in November. Series 2 of Fresh Meat will be filmed and broadcast next year.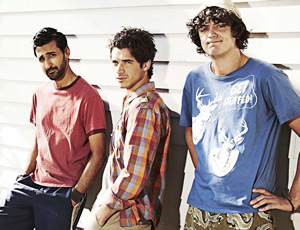 Also today, Channel 4 confirmed that light-hearted E4 comedy drama Beaver Falls would return for another series. Series 1 of the show, which followed the adventures of three British slacker graduates who managed to blag their way into jobs at an elite American summer camp, was shown in the summer.
Series 2, which will be broadcast on E4 next summer, will continue the story as Barry (John Dalgleish), A-Rab (Arsher Ali) and Flynn (Samuel Robertson) are ready and raring for another summer of mischief. But with a night in jail, a shotgun wedding and a run-in with the locals, the Brits are going to have their hands full...
The full six-part first series of Beaver Falls is available to watch on 4oD.
Commenting on the recommissions, Channel 4 Head of Drama, Camilla Campbell, said: "I am delighted that our strong series output has been recognised with a double recommission. Our series continue to reach the heart of the 16-34 audience, and consistently bring loyal viewers to Channel 4 and E4."
Share this page