Aimee Lou Wood projects
Aimee Lou Wood stars in Channel 4 rom-com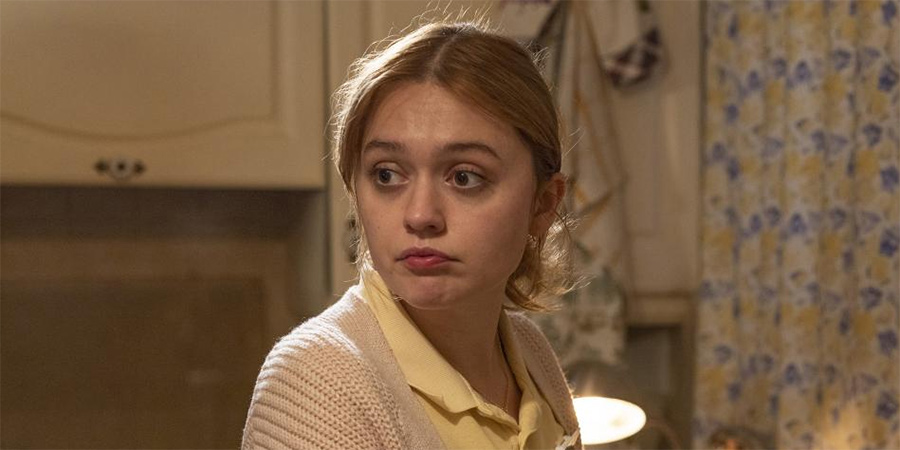 Sex Education's Aimee Lou Wood stars in a new Channel 4 rom-com, as well as Sara Pascoe's debut drama.
Mincemeat is a one-off comedy drama in which Wood plays Jane, a young woman trying to cope with her controlling and over-bearing mother who struggles with hoarding. Falling in love with Nish, played by Nikhil Parmar (This Way Up, Trollied), she wonders if she can find a means of escape.
Shot in May and set to air shortly, Mincemeat was written by playwright-director Samantha O'Rourke, and is the television debut of artist and commercials director Nadira Amrani, commissioned as part of the third instalment of Channel 4's On The Edge anthology series.
Also in the season, which explores the impact of mental health on families, and is produced by Blacklight Television (Switch), are the road trip drama Superdad and the horror Cradled.
Meanwhile, Bafta-winner Wood stars alongside Alfred Enoch (What A Carve Up!) in Pascoe's debut drama Car Crash, coming soon to Audible. Details of the plot have yet to be disclosed.
Pascoe is also about to launch a podcast on the audio network, which has just released the debut sci-fi novel of comic actor Daniel Rigby (Eric & Ernie, Flowers), Isaac Steel And The Forever Man.
Set 800 years in a future where Greatest Britain rules the universe, agent Isaac Steele has problems, spending all his "splibs" on drink and drugs and with deep-seated, unresolved issues with his parents.
Likened to The Hitchhiker's Guide To The Galaxy, the comic tale, which is read by Rigby himself, follows Isaac as he stumbles upon a case involving the most sensitive information in the cosmos - a Never File, inaccessible to all except those with the highest clearance. He is expressly forbidden to involve himself. So naturally he does. So begins an investigation that will take him across the Discovered Universe, into the path of the mysterious Forever Man, and eventually to answers about his past.
Wood and Rigby will shortly be seen in Flowers creator Will Sharpe's film biopic The Electrical Life Of Louis Wain, starring Benedict Cumberbatch as the artist and also featuring Taika Waititi, Claire Foy, Toby Jones, Julian Barratt, Jamie Demetriou, Asim Chaudhry, Sophia Di Martino, Adeel Akhtar, Sharon Rooney and Andrea Riseborough, with Olivia Colman narrating.
---
For updates, click the button below.
Share this page