Chelmsford 123 returns
80s comedy Chelmsford 123 revived as new audio series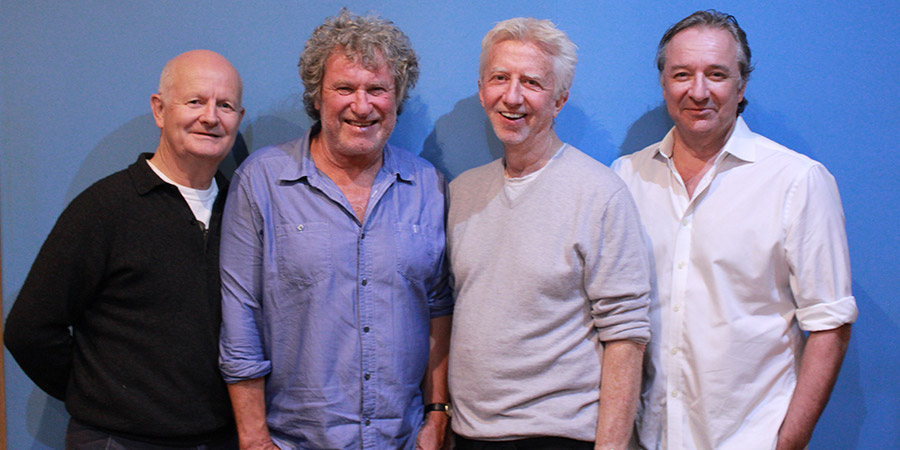 Chelmsford 123 is being revived for a four-part audio series, more than 30 years after it last aired on television.
The period sitcom, which was written by Rory McGrath and Jimmy Mulville, ran for two series on Channel 4 from 1988 and was the first production from Hat Trick, the company Mulville co-founded.
McGrath and Mulville have now rewritten four episodes of the original television series for the co-production between Hat Trick and audio play specialist Spiteful Puppet.
Set in one of Roman Britain's most important settlements, Chelmsford, in the year 123 AD, the sitcom follows the governor of Britannia - Aulus Paulinus - as he attempts to do business with the locals and keep his own scalp intact; his snivelling brother-in-law and second-in-command, Grasientus; and the local Celtic tribal leader, Badvoc.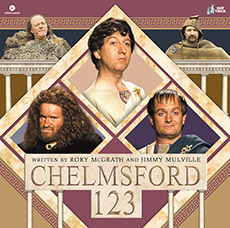 The comedy's surviving leading cast members also return: Mulville as Aulus, Philip Pope as Grasientus, and McGrath as Badvoc. Neil Pearson also returns as local Briton Mungo, whilst Pope mimics the voice and performance of the late Howard Lew Lewis as Blag.
Producer, director, and Spiteful Puppet founder Barnaby Eaton-Jones says: "This new audio adaptation, again by Rory McGrath and Jimmy Mulville, will give fans of the original something new to laugh at, and first-time listeners a well-crafted historical comedy that comments on today's society (as all good comedy does)."
All four episodes have already been recorded and are now in post-production. The series will be released later this year in both digital and CD versions, initially via Spiteful Puppet's own website.
---
For updates, click the button below.
In 123 AD, a young Roman general, Aulus Paulinus (Jimmy Mulville) is found guilty of a most terrible crime, failing to grovel sufficiently to the Emperor. His punishment is the worst job in the Empire - governing Britannia. It's hard to believe, but in those days Britain was a cold, miserable dump, populated by beer-swilling hooligans...
Based in Chelmsford, Aulus knows little - and understands less - of the peoples he has been sent to control, and so regularly finds himself at odds with, and more often than not, outwitted by, the local Celtic tribal leader, Badvoc (Rory McGrath).
This two disc set contains all 13 episodes from both series and provides the missing link in British comic history that the world has been waiting for.
First released: Monday 5th September 2011
Distributor: Acorn Media
Region: 2
Discs: 2
Catalogue: AV9872
Buy and sell old and new items
Search for this product on eBay
It looks like you're in the US? Fear not! Almost everything can still be ordered.
Amazon UK
deliver internationally,
Amazon.com
carries many items separately, or you can look out for US/Canadian flags on our product listings for direct links.
If ordering from a UK store, please note that you are in Region 1 (DVD)/Region A (Blu-ray), whilst the UK is in Region 2/B, respectively. This means that many - but by no means all - may fail to play. Look for products marked "Region free", "All regions", "Region 0" or "Multi-region". Blu-rays may also be marked "Region A/B/C", "Region free", or variations thereof. You may also check whether your DVD/Blu-ray player supports multi-region playback (also referred to as "region free"), or whether it can be set to do so. There should, of course, be no problems with books, CDs, or other physical items.
More advice & help on importing
Share this page