Upright Series 2
Tim Minchin's Upright returning for Series 2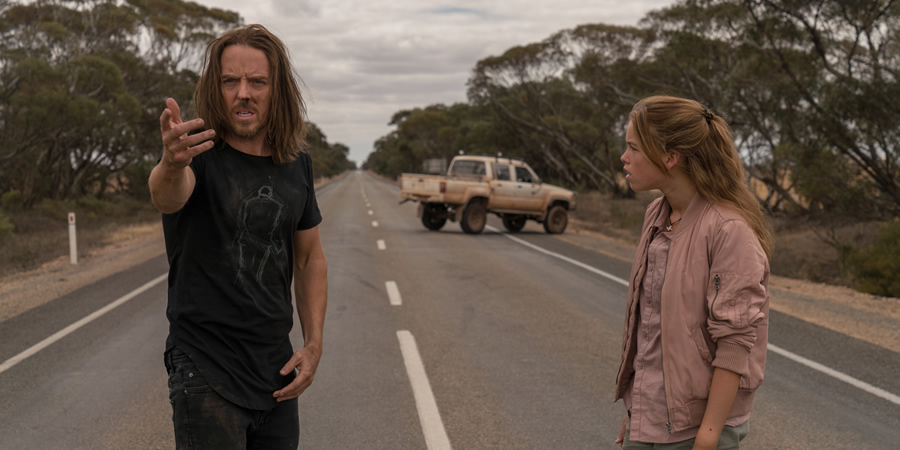 Tim Minchin's comedy drama Upright is returning to Sky Atlantic for a second series.
The Australian comedian co-wrote, starred in and executive produced the odd couple road trip comedy in 2019, and is reuniting with co-star Milly Alcock for eight more episodes, this time swapping the desert for the steamy tropics of Far North Queensland, with Lucky and Meg hitting the road and the river too this time.
Minchin plays washed-up rock musician Lachlan "Lucky" Finn, who was transporting an upright piano cross-country from Sydney to Perth when a road accident threw him and misfit teenager Meg (Alcock) together for the rest of the trip.
The musical comic told stand-up Mark Watson and celebrity baker Michael Chakraverty on their podcast Menkind that: "I'm writing the second season of my TV show Upright. And if you haven't watched the first season of my TV show Upright, then you're missing right out."
Note: the next two paragraphs contain Series 1 spoilers.
The first series ended with Lucky losing his mother Jen (Heather Mitchell) to cancer, but reconciled with his brother Toby (Catastrophe's Daniel Lapaine) and reunited with his daughter Billie (Asmara Feik). Toby is raising Billie as his own child, after Lucky's one night stand with his sister-in-law Suzie (Ella Scott Lynch).
Meg was also reunited with her father Andy (Daniel Frederiksen), who had quit drinking after his descent into alcoholism following his son's suicide. Ultimately, Lucky completes his quest to deliver his grandmother's piano to Billie for her birthday.
Upright, which aired on the Foxtel Showcase channel in Australia shortly after premiering on Sky Atlantic, was created by comedian Chris Taylor (The Chaser), who wrote the series with Minchin, Kate Mulvany and Leon Ford. It has since aired in 14 further countries.
Minchin brings his Covid-interrupted tour Back back to the UK next month for "Encore" performances and added three more dates last week - York's Barbican on October 19th, Oxford's New Theatre on November 25th and an extra show at the Manchester Apollo on November 15th.
The show is billed as "old songs, new songs, fuck you songs", with the set list spanning Minchin's career, from his live comedy, to Matilda The Musical, to his first studio album, Apart Together, which was released in November.
Netflix's film adaptation of the Matilda musical, which was written by Minchin with Dennis Kelly (Pulling, Together), based on Roald Dahl's children's classic, will be released on 2nd December 2022.
Starring Alisha Weir in the title role, it co-stars Emma Thompson as Miss Trunchbull, Stephen Graham, Andrea Riseborough, Lashana Lynch and stand-up Sindhu Vee.
---
For updates, click the button below.
Share this page