Philomena Cunk on Earth
Philomena Cunk returns to BBC Two
Diane Morgan is returning as Philomena Cunk for another BBC Two series
Cunk On Earth, focusing on science and technology, is shooting shortly
Filming of the series has been delayed from last year because of coronavirus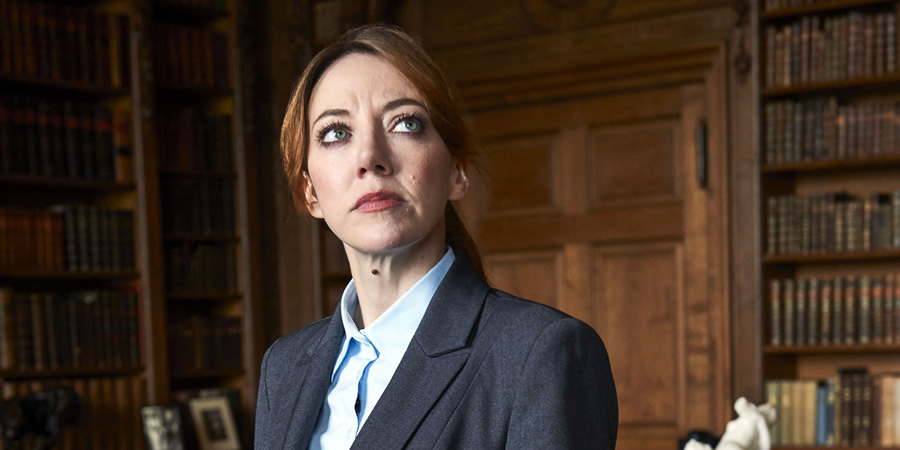 Philomena Cunk is returning to BBC Two for a series exploring science and technology, British Comedy Guide can exclusively reveal.
Diane Morgan is resuming shooting as her clueless alter-ego for Cunk On Earth, after coronavirus delayed plans to film last year.
The confused Cunk last appeared in Charlie Brooker's Covid-focused Antiviral Wipe on BBC Two last year, reflecting on the pandemic and propagating conspiracy theories.
Promoting the show at the time, Brooker explained: "We were supposed to be making a new Philomena Cunk show - we've done the scripts and everything - when this whole thing kicked off and that got postponed."
Cunk's previous solo series include 2019's shorts Cunk And Other Humans, Cunk On Britain (2018) and Cunk On Christmas (2016).
Cunk On Earth is produced by Broke & Bones, the company Brooker runs with producer Annabel Jones, whose potted movie history, Attack Of The Hollywood Clichés, launches on Netflix on 28th September, hosted by Parks And Recreation star Rob Lowe.
Motherland star Morgan recently appeared in spy sitcom Intelligence's second series on Sky. And she will shortly be seen in the second series of Sarah Kendall's sitcom Frayed for the satellite broadcaster, as well as the third and final series of Ricky Gervais's After Life for Netflix.
Meanwhile, she is consolidating her relationship with BBC Two, making the second series of her short-form sitcom Mandy, featuring herself as the feckless title character, and piloting Lethal, a comedy in which she stars as a woman hoping to marry a US Death Row prisoner. It was also announced this week that she is one of the guest stars for the forthcoming seventh series of Inside No. 9.
A BBC spokesperson declined to comment on Cunk On Earth.
---
For updates, click the button below.
Share this page