Peck'Eds on BBC3
Instagram sketch comic Soph Galustian pilots BBC sitcom Peck'Eds
Peck'Eds - about 15-year-old women growing up on a South Manchester council estate - is coming to BBC Three
The series has been created by and stars online comic and spoken word poet Soph Galustian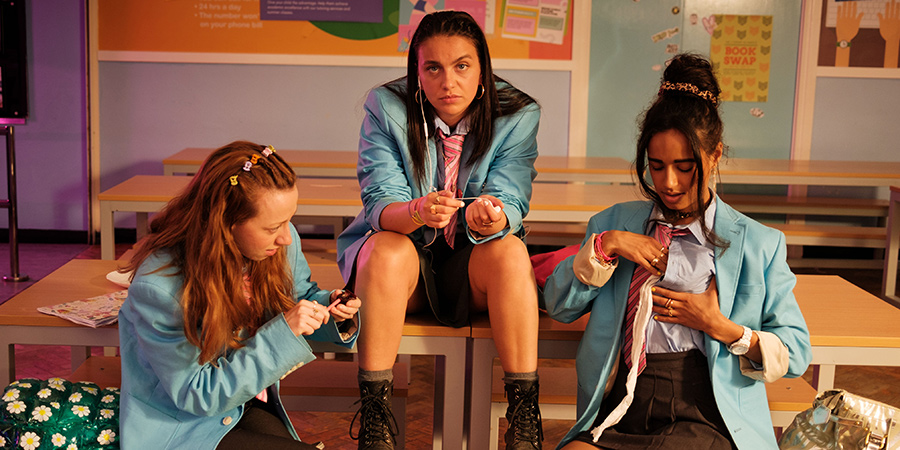 BBC Three has ordered a series of comedy shorts about working-class, 15-year-old women growing up in South Manchester from spoken word poet and online sketch comic Soph Galustian.
Peck'Eds is Galustian's first television commission and she stars in the Threesome pilot series as Melissa, alongside fellow newcomers Hannah Donelon as Abbie and Leah Choudhry as Naz, presenting a taste of council estate, high school life.
"From period troubles, to sexuality discoveries", the three three-minute shorts promise to "blow the dust off these awkward memories and flood back feelings of nostalgia, womanhood and an extra-large portion of cringe".
Filmed in Manchester over three days at the end of last month, and airing this autumn, Peck'Eds is one of three BBC Three comedy pilots from queer writers confirmed by the corporation today, alongside Mawaan Rizwan's Juice and Kat Sadler's such brave girls [sic].
Peck'Eds' producers had put out a casting call for "authentic Mancunian talent that might not have had the right opportunities before" to audition via Instagram.
"Writing Peck'Eds has been so exciting for me" said Galustian. "The thought of creating something based on my own experiences and being able to film it in the exact spots that I grew up in, was truly magical.
"My upbringing will always play a huge part in my work and I hope that it shines a light on working class, northern voices. I am so proud of my background and where I come from. Us council estate lot know how to have a laugh, and that's what Peck'Eds is all about - learning to make the best of what you've got."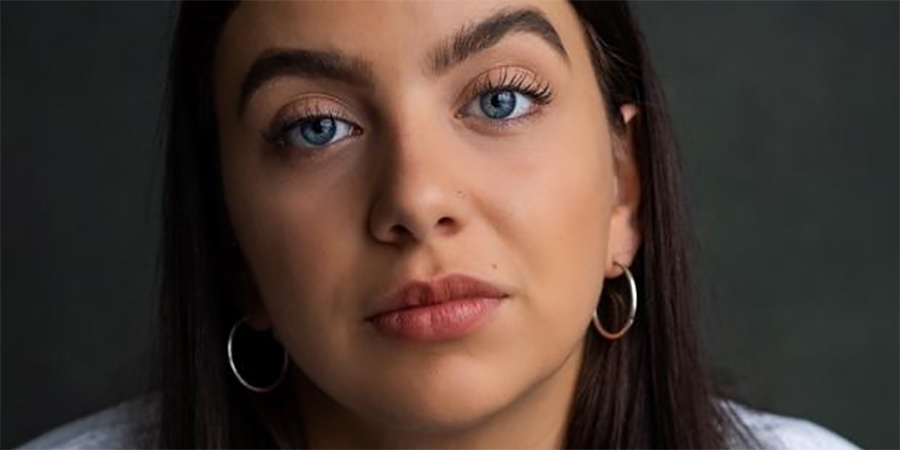 Of Armenian heritage, Galustian has attracted acclaim for her Instagram sketches and more than one and half million views for her spoken word poetry online. Stretching The Play, the 2018 short film in which she starred, won best comedy at last year's online Tri Rivers Film Festival and she recently joined the writing team for BBC Three's upcoming comedy series PRU, about a pupil referral unit starring Famalam's Tom Moutchi, Kerry Godliman and Rocks' breakout star Kosar Ali.
Directed by Bethan Seller (Flaps), Peck'Eds is also one of the first UK productions from Jax Media (Broad City, Search Party) and the first producing credit for sometime actor Molly Seymour, who spent three years as a comedy development executive for Steve Coogan's Baby Cow Productions before becoming head of Jax Media UK.
"Developing and producing Peck'Eds with Soph and the BBC has been a truly fantastic process" Seymour said. "Jax focuses on telling stories we haven't seen before, delivered in the funniest and most unique way. This is what Peck'Eds is and we couldn't be more excited to be collaborating with Soph and the rest of the team on this original and brilliantly comedic show."
Brooke Posch and Tony Hernandez executive produce for Jax Media and the commissioning editor for BBC Comedy is Emily Allen.
It was also confirmed today that Liam Williams' sitcom Ladhood is returning to BBC Three for a third series:
"Backing new talent and giving a platform to new comedy voices has always been key for BBC Three" said Fiona Campbell, controller of BBC Three. "Mawaan, Kat, Soph and Liam are some of the finest comedy storytellers around and we feel incredibly fortunate that we get to work with them and showcase their creations.
"From family dilemmas through to adulthood predicaments, each show has a unique voice at the heart telling relevant stories that we know our audience is going to love."
---
For updates, click the button below.
Share this page