Max And Paddy may return
Max And Paddy to return?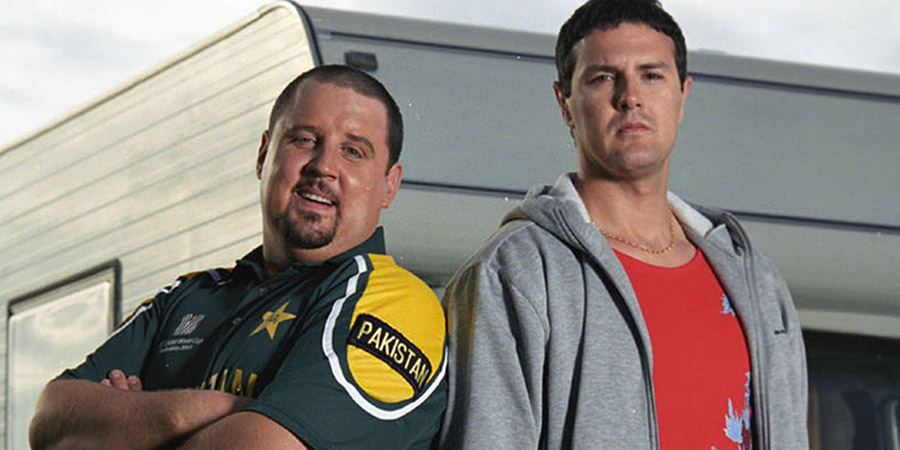 Paddy McGuinness has suggested that Max And Paddy's Road To Nowhere, the Channel 4 sitcom he starred in with Peter Kay, may return.
A spin-off from Phoenix Nights, the comedy ran for one series in 2004. It focused on doormen Max and Paddy who take to the open road in their prized motor home, wreaking havoc across the country in the process.
Now, speaking to The Sun, McGuinness confirmed that two Christmas specials featuring the characters have already been written.
McGuinness is a current host of Top Gear, and has also just taken on the role of hosting A Question Of Sport. Meanwhile Peter Kay has largely remained out of the limelight since December 2017 when he cancelled all work citing "unforeseen family circumstances". However, the stand-up star made a rare live appearance this summer at a Q&A event.
McGuinness said to the newspaper: "Peter did a live show a week or so back and he's thrown it out there. But that's what he does. He makes an appearance once every three or four years, says we're going to do some Max and Paddy, then no one sees him again. And then every interview I do it's like, 'When's it back?'. I'm texting him like, 'Why have you done that again?'. But if you look at what we've already written, you think, 'That will go down really well'."
Speaking at his recent charity event, Kay answered a question by saying: "I loved making Max And Paddy - it was one of the best times we ever had filming and we had such a good laugh."
---
For updates, click the buttons below.
Share this page