Black Ops series
Gbemisola Ikumelo brings undercover cop comedy Black Ops to BBC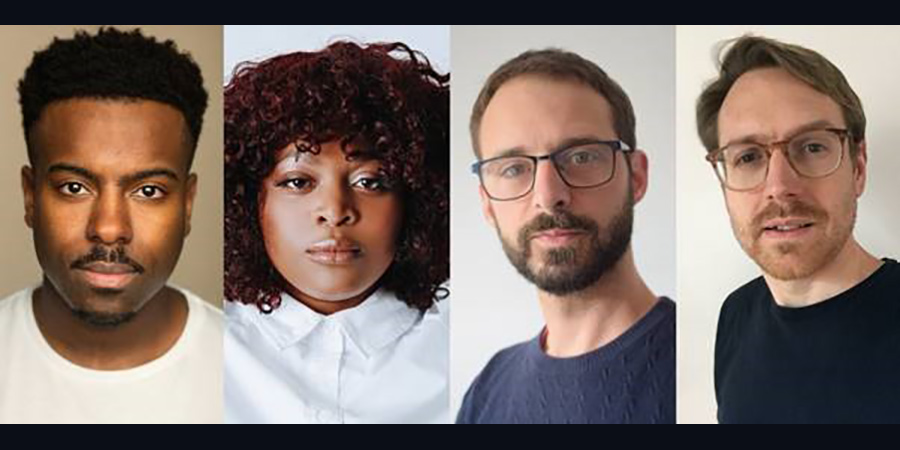 Famalam's Gbemisola Ikumelo and Akemnji Ndifornyen are making a BBC One comedy thriller about black undercover cops in the Metropolitan Police, British Comedy Guide can exclusively reveal.
Six half-hour episodes of Black Ops have been ordered, to air next year, with the series co-created with Joe Tucker and Lloyd Woolf (Witless).
It tells the story of Dom and Kay, who join the Met in the hope of cleaning up their community but are unwittingly thrust into the murky world of deep cover infiltration as they become part of a powerful criminal enterprise, with their situation quickly becoming more fiasco than Donnie Brasco.
"These characters have been swimming around in my head for a long time and so finally seeing them get to live and speak and just be ridiculous is super exciting" said writer Ikumelo. "We have such an amazing team bringing this to life and I hope audiences really fall in love with them like I have."
Producing for BBC Studios and Woolf and Tucker's production company Mondo Deluxe (Click & Collect), Ndifornyen added: "Black Ops is something special and I can't wait to take you all on this adventure with Dom and Kay!"
Casting will be announced in due course.
However, the commission follows a successful pilot shot in March, directed by Catherine Morshead (No Offence, Two Doors Down), in which Ikumelo featured alongside Hammed Animashaun (Pls Like, Flowers) and Ariyon Bakare (Don Rodolfo, Good Omens).
Footage emerged of filming around Luton, with a police car seen doing donuts outside the town hall as someone mooned out of one of the back windows.
The Metropolitan Police have had a difficult relationship with ethnic minorities since the 1999 Macpherson report into the killing of black teenager Stephen Lawrence found that the force had a problem with "institutional racism". Last month, the home affairs committee of MPs reported that both police and governments have done too little to stamp out racial injustice in the ranks, with the failings being systemic and leading to "unjustified inequalities".
"We could not be more excited to be producing Black Ops for the BBC" said Josh Cole, head of comedy at BBC Studios Productions. "The show is an ambitious comedy thriller and a passion project for all involved. BBC Studios has long been the home of British comedy, and we're delighted to continue our relationship with the ridiculously talented and indeed multi-talented quartet of Gbemi, Akemnji, Joe and Lloyd."
Gregor Sharp, commissioning editor at the BBC added: "Gbemi, Akemnji, Joe and Lloyd have created a show that combines roller coaster adventure with beautifully observed character comedy and we're thrilled to bits with the team BBC Studios have assembled to bring it all to life."
Ikumelo, who won a Royal Television Society Award for best female comedy performance for Famalam, is about to write and star in her own BBC Two comedy series, Brain In Gear, after the pilot won a Bafta nomination. She is also writing and starring in Amazon's US television reboot of the baseball film A League Of Their Own.
---
For updates, click the button below.
Share this page