Peacock series on BBC3
Allan 'Seapa' Mustafa to star in BBC Three gym comedy Peacock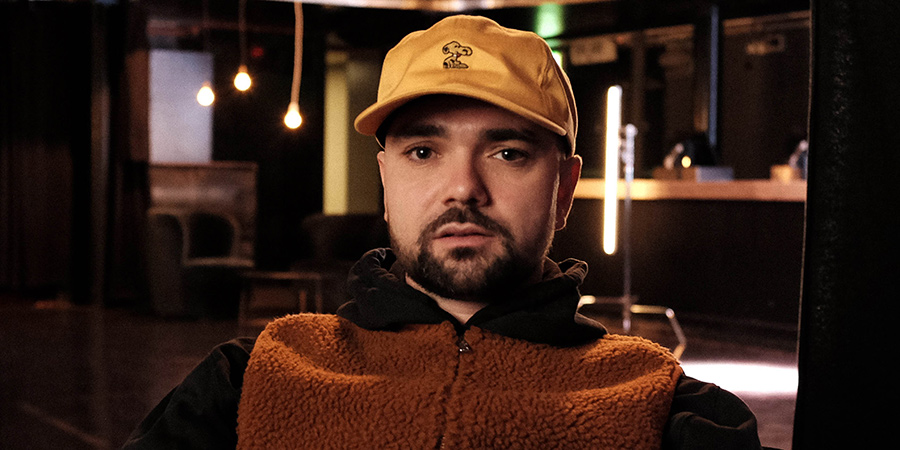 The People Just Do Nothing team are returning to BBC Three for a gym-based comedy series about toxic masculinity, British Comedy Guide can exclusively reveal.
Peacock stars PJDN's Allan 'Seapa' Mustafa as physical training instructor Andy Peacock, struggling to adapt to an increasingly woke world, with his clients obsessed with selfies and Instagram.
Written by PJDN's Steve Stamp and Ben Murray, who directed Kurupt FM's earliest YouTube videos, four episodes of Peacock have been ordered, with Andrew Chaplin (GameFace, Witless, Alma's Not Normal) attached to direct.
British Comedy Guide has been told that shooting will take place this year ahead of broadcast in 2022, although Stamp claimed last month that the BBC haven't given them enough money to make it yet.
Produced by Big Talk (Mum, Cold Feet, Friday Night Dinner), the series commission follows two non-broadcast pilots, the most recent starring Mustafa and YouTuber-turned-actor Thomas Gray and a 2018 version with Dominic Cooper in the title role for Sky.
As BCG revealed last year, the BBC teaser pilot was shot in September and co-starred Lisa McGrillis (Mum, Hebburn), Lucien Laviscount (Trollied, Scream Queens) and Callie Cooke.
The decision to re-cast Mustafa as the lead was taken during filming of the People Just Do Nothing: Big In Japan movie in late 2019, Stamp told rapper-turned-actor Scroobius Pip on his Distraction Pieces podcast, in an interview recorded in July.
"I said Seapa should do it because he's such an incredible comedy force on set" he explained. "He can carry a show basically, we need his energy as Andy Peacock."
The character has been updated since it was originally conceived. Now, "there's a lot of stuff about wokeness that this character's dealing with" Stamp added. "It's always been about toxic masculinity and being a man in his mid-30s who's having a crisis of 'who am I and what have I achieved?'
"But it's now become a bit more dense in terms of the things he's having to deal with. So now we've added an idea that he's going to become the equalities officer at the gym. So a white guy speaking on behalf of all these different minorities."
One episode features Peacock "trying to make the gym fun for Black History Month and how fucked up that is", based on a genuine incident in which a PureGym in Luton was forced to apologise last year for creating a Twelve Years A Slave-themed workout plan. "It's poking fun at people who are not paying enough attention and not developing along with the rest of the world."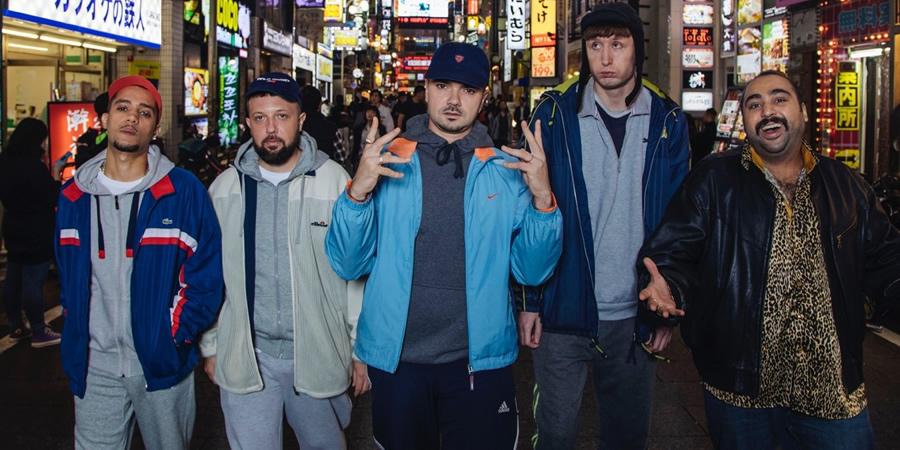 However, despite the People Just Do Nothing film (pictured) opening in cinemas this week, Stamp cautioned that as of last month, they didn't have the necessary funds to make Peacock.
"We've got four really good scripts, so we're trying to get enough money now to make it as good as we want it to be" he told Pip. "But you know what it's like now with BBC funding at the moment, it's not quite there. We're trying to ask for more and apply for funds from certain places to boost it up and it's all a bit up in the air at the moment.
"It will be good when we do it and we will do it eventually. But at this point, 14th of July, we haven't got enough money."
Meanwhile, Kurupt FM released their debut album, The Greatest Hits (Part 1) yesterday. And the group will tour in character next year, with Mustafa telling Chortle: "'We're looking to release tickets very soon actually and start touring the first quarter of next year. If the law says we're allowed with everything that's going on.
"We'll just do the festival circuit and have some fun in character. We love doing it, we love hanging out as friends. It's always a celebration."
---
For updates, click the button below.
Share this page