Bill Bailey: Royal Opera House
Bill Bailey's Royal Opera House special to air on the BBC
The BBC has recorded Bill Bailey's Summer Larks stand-up show at the Royal Opera House
The comedian is also set to film a BBC travel programme next year showcasing global culture
He's also developing a travelogue recreating the journeys of his hero, biologist Alfred Russel Wallace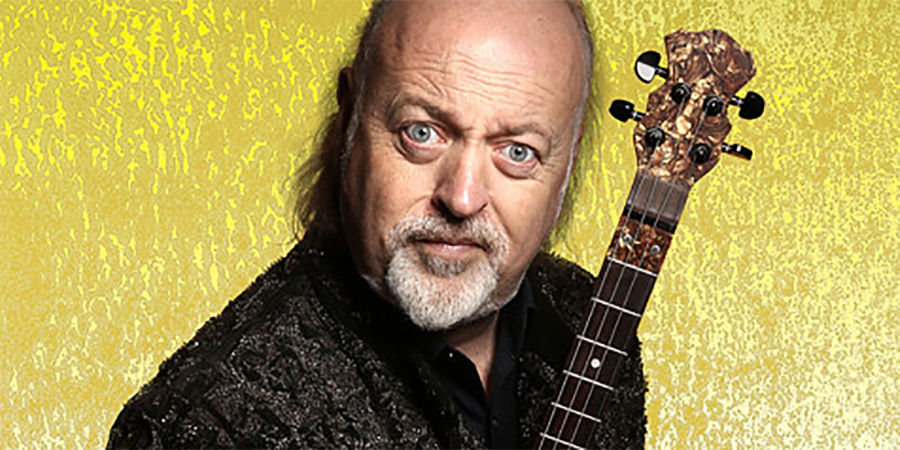 Bill Bailey has recorded his latest stand-up show as a BBC special.
The musical comedian became the first British comic to play the main stage at the prestigious Royal Opera House in London in its 156 year history last month, and filmed the two-hour performance of his Summer Larks show for posterity.
With a nod to his profile-raising turn as champion of the BBC's flagship light entertainment show Strictly Come Dancing, as well as him playing Nessun Dorma on cow bells, the show features "lots of instruments, lots of music, stories and tales of travel" Bailey told North Hertfordshire and Stevenage local newspaper The Comet.
The ROH "is one of the iconic venues of the world. It's an extraordinary place with an amazing history" he added. "And I've taken a stage where Handel premiered some of his works!
"It has an extraordinary pedigree and legacy. You just walk through the venue and you are reminded of it at every turn; the kind of people that have played there."
Mark Thomas previously played the Royal Opera House's 400-seat Linbury Studio Theatre in 2011 with his show Bravo Figaro.
Bailey is also set to present a BBC travel programme next year showcasing global culture, travel guidelines permitting.
"I've been offered the chance to do a show that would go to every continent" he told the Daily Star on Saturday.
"It would be about music and dance. And at each destination I would put on a show using local performers and musicians to highlight the cultural aspects there. We are thinking of calling it Earth Odyssey."
However, if Covid restrictions are still in place in 2022, "we will bring it down to a smaller show, touring around Britain instead. There are lots of places here that I'd love to go to for it.
"I've been travelling around Britain for years for gigs. I've managed to go all around the country. So I'd love to bring some of that on to a show."
The keen nature lover is also developing another travelogue where he recreates the journeys of his idol, the nineteenth century evolutionary biologist Alfred Russel Wallace, whose life story he previously chronicled in the 2013 BBC mini-series, Bill Bailey's Jungle Hero.
"I'm working on an idea for a TV programme where I follow in the footsteps of great naturalists and explorers like Alfred Russel Wallace" he told The Australian newspaper in October. "I hope to compile all these drawings I've done of moths and butterflies and birds."
Australian dates for Bailey's En Route To Normal tour in October and November are currently imperilled because of increasing coronavirus restrictions there, ahead of him taking it around the UK and Ireland from December.
---
For updates, click the button below.
Share this page