Hamilton & Jenkin on football
Outnumbered creators writing "mad" World Cup comedy
Andy Hamilton and Guy Jenkin are working on a Team America meets Subbuteo comedy for Qatar 2022
Hamilton says the currently untitled show will use "little plastic footballers"
The writers' ITV sitcom, Kate & Koji, has been scheduled to film its second series this year
Outnumbered creators Andy Hamilton and Guy Jenkin are writing a comedy about next year's World Cup - featuring little plastic footballers.
Describing it as "a fairly mad idea", Hamilton told fellow comedian Bob Mills on his TalkRADIO show that he and Jenkin are developing a script about the tournament in Qatar, which he likened to Team America, the 2004 satirical film from South Park duo Trey Parker and Matt Stone which used marionette puppets similar to those made famous by Thunderbirds.
The currently untitled television comedy, which British Comedy Guide understands is early in development, would employ "little plastic footballers, little plastic models, which if we get that away, that'll be fun" Hamilton said.
The first World Cup to be held in the Arab world and the first to be held in winter due to Qatar's intense summer heat, the 2022 tournament has been the subject of enormous controversy, with accusations of bribery and corruption surrounding how the desert state won hosting rights, and of human rights abuses in the treatment of foreign workers building stadiums for the competition.
A second series of Hamilton and Jenkin's ITV asylum seeker, cafe-based sitcom Kate & Koji has been set to shoot later this year. The pair's other credits include the Channel 4 sitcoms Drop The Dead Donkey and Power Monkeys, as well as the 2014 film What We Did On Our Holiday, starring David Tennant, Rosamund Pike, Ben Miller and Billy Connolly.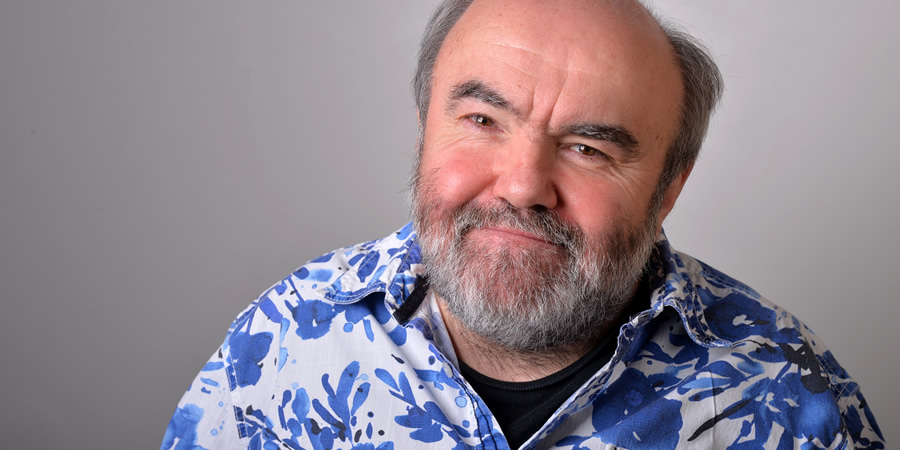 Chelsea supporter Hamilton, who grew up two minutes walk from the club's stadium Stamford Bridge in Fulham, "always fancied becoming a footballer" he told Living Magazines Cardiff in 2016, "but the furthest I got was kicking a wooden ball around my kitchen."
As a child, he played Subbuteo with his older brother and gave his love of the table football game to Hugh Dennis's character Pete in a 2011 episode of BBC One sitcom Outnumbered.
Hamilton reflected on England's 1966 World Cup triumph in a 2019 episode of his Radio 4 show Andy Hamilton Sort Of Remembers and wrote the 1995 Channel 4 comedy drama Eleven Men Against Eleven. It starred James Bolam as a former player turned caretaker manager for a struggling Premier League club, who discovers ahead of a relegation-threatening match that his chairman has bribed the referee and opposition goalkeeper.
Beginning an eight date stand-up tour at the Wyvern Theatre in Swindon on 19th September, Hamilton was speaking with Mills to publicise the paperback edition of his novel Longhand, supposedly the first to be both written and printed in longhand handwriting.
Here's the Subbuteo scene from Outnumbered:
---
For updates, click the buttons below.
Share this page