Female version of Peep Show
Peep Show creators tried to make a female spin-off with Dobby
Isy Suttie has confirmed a female version of Peep Show was once in development
The spin-off would have revolved around Dobby and her flatmate
Suttie did chemistry reads with multiple actors for the project, including fellow comic Josie Long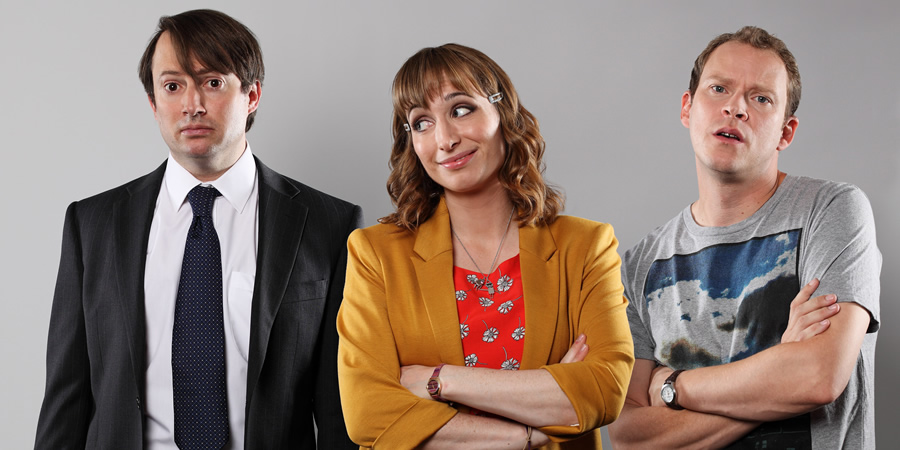 Peep Show creators Sam Bain and Jesse Armstrong began writing a female version of the Channel 4 sitcom, Isy Suttie has confirmed.
The spin-off, which would have focused on Suttie's character Dobby and her female flatmate, was in development with producer Izzy Mant and went as far as Suttie trying out scenes with other actors, including fellow stand-up Josie Long, before the idea was abandoned.
"I went into Objective who made Peep Show, and we spent a day with me doing chemistry reads with different actresses using a couple of short scenes Sam and Jesse had written" Suttie told British Comedy Guide. "Then for whatever reason they didn't develop it further, as happens with a lot of TV!"
IT technician Dobby joined the sitcom in Series 5, becoming a love interest for Mark (David Mitchell) and later, Jeremy (Robert Webb), before ditching them both for a job in New York and leaving the show in Series 9.
Suttie first mentioned the potential spin-off in an interview conducted with the Peep Show fancast Podcast Secrets of the Pharaohs, released on Saturday.
Rumours of a gender-flipped re-tread originally emerged after the fifth series in 2008. The Sun quoted an anonymous Channel 4 source as saying: "There is a big demand from younger female viewers to do a show from their perspective.
"One idea is to use the Dobby character and find an actress to play her best mate. The other is to find a new comedy duo."
More recently, a remake with two women as the leads has been developed for the FX channel in the US.
The fourth attempt to make an American version of Peep Show, with a script by Portlandia scribe Karey Dornetto, it has yet to make it to screen.
Writing in the Guardian in 2019, in an article about diversity in television, Bain revealed:
"People sometimes ask if I look at my earlier work differently now - whether my shows would have been better if they had been more diverse.
"What would Peep Show have been like with women as the two leads? It's a great question - and it's one I'll shortly have the answer to, because there is a script in development for a US Peep Show with two female leads.
"It's at FX Networks and it will be written by top comedy brain Karey Dornetto."
Last year, Suttie told Radio Times that after Series 8, there had also been plans for a potential Peep Show film in which Mark followed Dobby to New York. But that also never came to fruition.
"If it was a feature film-length spin-off, that always seemed quite unlikely to me" she told the Pharaohs podcast. "Film's quite a different thing from TV. I was really up for it though."
Suttie, who was speaking to promote her first novel, Jane Is Trying, about a woman who returns to her parents' home in the Midlands after leaving her career and cheating fiancée in London, also disclosed that she has just filmed a new television show to air next year, keeping details close to her chest but enthusing that "the script's absolutely amazing".
The musical comic, who revived her podcast The Things We Do For Love earlier this month after a break of four years, has also said that she is now considering writing a young adult novel.
---
For updates, click the buttons below.
Share this page