Big Age sitcom pilot
Big Age sitcom pilot to broadcast on Channel 4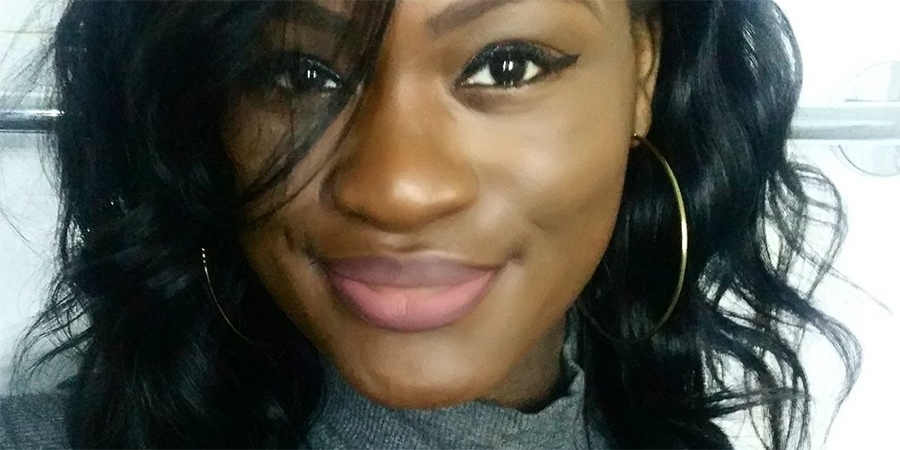 Big Age, a sitcom pilot about four young black British friends, will air on Channel 4 on Friday 10th September as part of the channel's Black To Front day.
Created by Bolu Babalola (pictured), Big Age follows a group of four young black British friends who are in the 'big age' era of their lives.
Channel 4 explains: "With a backdrop of parental expectation, personal dreams and the crushing reality of maxed out credit cards and with the Nigerian phrase 'at your big age!' ringing in their ears; it's a quipped admonition that can be both loving and mocking, both commanding and encouraging - it is about growing up, stretching up, stepping up.
"Bolu Babalola, the creator of this distinctive and inspiringly funny show, is a British-Nigerian woman with a misleading bachelor's degree in law, a master's degree in American Politics & History from UCL where her thesis was on Beyoncé's Lemonade; she was awarded a distinction for it. So essentially, she has a master's degree in Beyoncé. She is the author of the New York Times and Times Best-Selling anthology Love In Colour, and a self-coined 'romcomoisseur'. Bolu writes stories of dynamic women with distinct voices who love and are loved audaciously.

"In the pilot, Ronkẹ Adékoluẹjo plays our protagonist Ṣadé who has just turned 25, or twenty-thrive - she's unashamedly ambitious, fierce but has moments of spiralling (yet hilarious) insecurity. Ṣadé dreams of being a writer.
"Dela is Ṣade's best friend, played by Racheal Ofori - she's an artist who prefers to 'go where her soul flows' and is a free-spirited, sexually liberated, social justice warrior who would do anything for her friend. She's also secretly a very middle-class private school kid who never used to 'see colour' (something she is secretly deeply ashamed of).
"Michael Workeye plays Zeke, Ṣadé's unrequited love - a slick-talker and player, full of easy charm and charisma.
"Completing the foursome is Tayo, played by CJ Beckford, the dry humoured grounding force of the group who seemingly has his life on track."
Bolu Babalola says: "It is quite literally a dream come true to have the opportunity to bring Big Age to life with Channel 4. It's been a great joy to develop these characters and this world over the years, and I am so thrilled that a place that has housed so many of my favourite shows has chosen to help me share it.
"Ṣadé is a young woman with big dreams and a big heart, and Big Age is a celebration of friendship, ambition with heart, and the connections that propel us forward in newly formulating adulthood. With great thanks to Tiger Aspect and my wonderful producer and creative partner Amy Annette, I cannot wait for the world to meet (and fall in love with) Ṣadé and the gang."
Commissioner Fiona McDermott comments: "When we first read this script, Ṣadé and Dela just bounced off the page. Funny, contemporary, and surprising characters that have a deliciously moreish, comic energy. We knew we needed to see them come to life. We're so pleased to be working with Bolu on this, her first scripted project, and beyond thrilled that she and Big Age are part of our Black To Front commitment."
David Simpson from producers Tiger Aspect adds: "We're delighted to be making this pilot for Channel 4. Bolu's writing is funny, nuanced and wonderfully well observed and she has created a set of characters and a friendship at the heart of this that audiences are going to adore. It is also fantastic to be part of Channel 4's Black To Front event championing black talent on and off screen. It is so important for broadcasters to make these kinds of meaningful commitments and it has been wonderful to see a cast and crew come together at the heart of this production that are absolutely sensational."
Black To Front will take over Channel 4 on Friday 10th September, with all programmes featuring black contributors. Other shows are set to include a one-off special of The Big Breakfast fronted by Mo Gilligan and AJ Odudu, and Trevor McDonald will host a special edition of Countdown.
Channel 4 says: "Black To Front will champion black voices and stories and celebrate the incredible black talent that make, shape and star in British TV. Black To Front is part of Channel 4's ongoing commitment as an anti-racist organisation to improve black representation on and off screen, amplify the conversations around representation and portrayal, and drive long-term change."
---
For updates, click the button below.
Share this page