Misinvestigations Of Romesh
The Misinvestigations Of Romesh Ranganathan coming to BBC Two
The Misinvestigations Of Romesh Ranganathan is coming to BBC Two later this year
The three hour-long "part investigation, part biography" episodes see the comedian focusing on true crime
He says: "It's been really interesting to look into these high-profile deaths"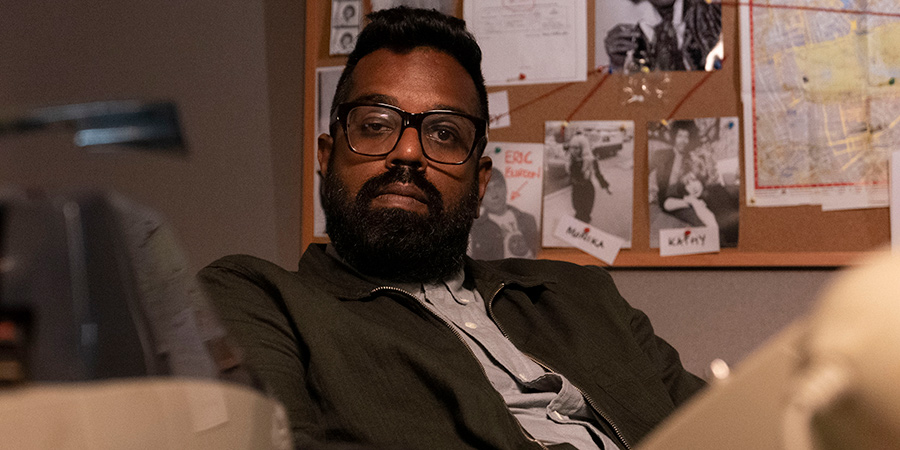 BBC Two has commissioned The Misinvestigations Of Romesh Ranganathan, a spin-off from his travel show in which he investigates true crime stories.
Three hour-long episodes have been ordered of the series, which is described as "part investigation, part biography."
The producers say: "Romesh will aim his razor-sharp wit at a new genre, true crime, and get to the bottom of some of the most mysterious high profile deaths that shocked a generation.
"He will be diving headlong into the lives and deaths of some of the biggest names of the past 50 years, including Jimi Hendrix and Tupac Shakur and finding out not just how they came to pass away at such a young age but learning about their extraordinary achievements, their enduring legacies and why their deaths continue to keep such a hold of us/or continue to fascinate us.
"With the aid of a new assistant in each episode, from criminal psychologists to private detectives - Romesh will leave no stone unturned, meeting friends, colleagues, key witnesses and pathologists - in his attempt to unravel the riddle."
The host says: "We wanted a spin off for Misadventures and after we discussed Misinterpretations, Miscalculations and Misunderstandings we finally settled on Misinvestigations. It's been really interesting to look into these high-profile deaths and I am very excited for people to see the show, unless of course people don't like it in which case I will release a statement explaining how I never really believed in the project."
Morgan Roberts from producers Rumpus Media comments: "Romesh has proved to be a brilliant guide as he's taken us around the world on his Misadventures. In this new series he is training his curiosity, wit and sub-optimal investigation skills on extraordinary moments in pop culture as he looks at the life and untimely deaths of some of its greatest icons; exploring not only what happened to them but also why they remain so debated to this day."
The Misinvestigations Of Romesh Ranganathan will be broadcast on BBC Two later in 2021.
It was announced yesterday that Ranganathan will present a series about hip hop on BBC Radio 2 this August.
Rob And Romesh Vs is due to return to Sky One in July for Olympic specials, and The Ranganation - the comedian's topical show for which he recently won a BAFTA - is due to return later this year.
---
For updates, click the button below.
Share this page