Lee Mack sitcom cancelled
Lee Mack sitcom Semi-Detached axed, as comic makes Soccer Aid film
Semi-Detached, the BBC Two sitcom starring Lee Mack, has been cancelled
Co-writer Oliver Maltman confirmed: "Regrettably, we won't be returning for a second series"
Production on Lee Mack's Road To Soccer Aid is underway, ahead of this year's football charity match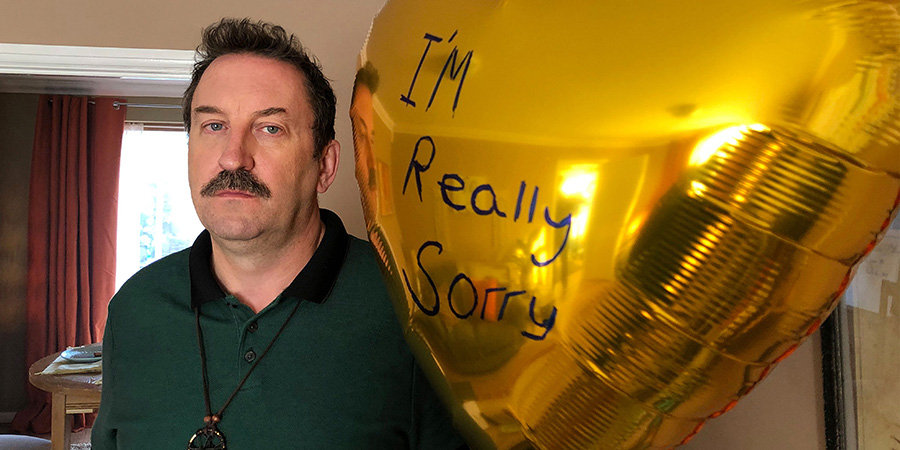 Lee Mack's sitcom Semi-Detached has been cancelled by the BBC, while the comic has started making an ITV football documentary, British Comedy Guide can exclusively reveal.
Mack played Stuart, a hapless wedding DJ living opposite his ex-wife in the BBC Two comedy, which unfolded in real time. Co-starring Ellie White, Samantha Spiro, Neil Fitzmaurice and Patrick Baladi, six episodes aired last year after a 2019 pilot.
Reviews for the frenetic sitcom were generally cautiously positive, with the Guardian calling it "a masterclass in chaotic comedy", while the Daily Mail felt that, initially at least, it was "hilarious, and very welcome as a new outlet for Lee Mack's comic genius".
However, Semi-Detached only averaged about 400,000 viewers according to overnight ratings data. And Oliver Maltman, who wrote the sitcom with David Crow, has tweeted that "regrettably, we won't be returning for a second series, but we're very fortunate the BBC gave us such free rein with our ideas and so lucky to have worked with such an amazing cast and crew."
Directed by Ben Palmer (Breeders, The Inbetweeners) and produced by Alison Marlow (Cunk On...) for Happy Tramp Productions (Guilt, Beep), Mack compared Semi-Detached to his long-running BBC sitcom Not Going Out when it launched.
"In Not Going Out I'm usually the one causing my own problem but in this it is completely not the fault of Stuart - everything that happens to him is as a result of other people's bad choices and them telling what to do.
"But the one thing that is his fault is that he should just stand up for himself and he never does, he always tolerates it - and it's pathetic if I'm going to be honest. I got quite annoyed by the character by the end of the series!
"I was like, 'Oh, just punch someone in the face be a bit more assertive!'"
Meanwhile, Mack, who starred in Taskmaster's 11th series earlier this year, is once again confirmed to take part in this year's Soccer Aid in September, playing alongside the likes of Paddy McGuinness, singers Olly Murs and James Arthur and sprinter Usain Bolt, as well as former professional footballers Wayne Rooney, Paul Scholes, Gary Neville, Jamie Redknapp, David James, Roberto Carlos and Patrice Evra.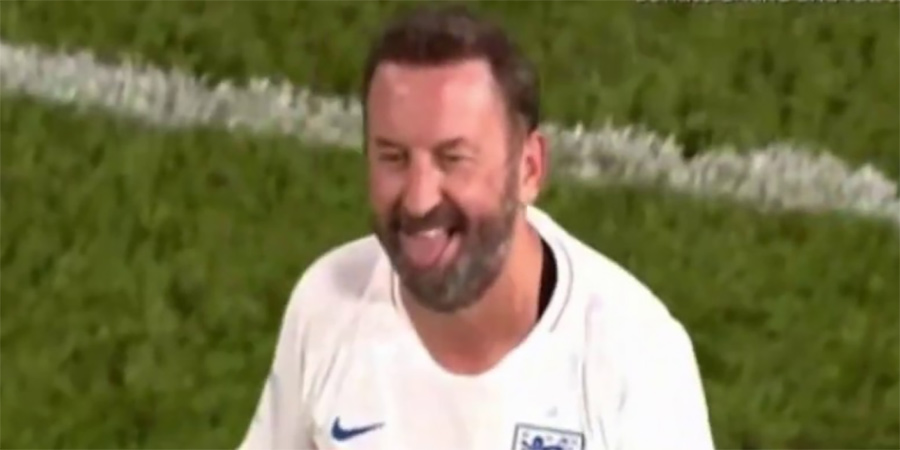 The comic is shooting a documentary on his experience of preparing for it, Lee Mack's Road To Soccer Aid. The hour-long film, produced by Initial (Stars In Their Eyes), is expected to air shortly before the annual charity match between teams from England and the Rest of the World, which was set up in 2006 by Robbie Williams to fundraise for UNICEF.
Speaking last month to another former player in the game, Blake Harrison, on the MMA Fan Podcast that The Inbetweeners star co-hosts with Stuff Whiffen, Mack said:
"In Soccer Aid, there are three types of people. There are ex-professionals, and obviously they're very good at football ... I'm talking about people who are still in their thirties and early forties. [Yaya Toure], it was like four weeks after he'd won the [Premier] League!
"And then you've got the celebs and the majority of the celebs have got some history with football ... there's some connection with football with all of them to quite a high level.
"And then there's everyone else - me, Blake, Joe Wicks, people you suspect didn't even make the school team. And of that group, I'm the worst in that group. That's not because of skill but because of age. I'm about 20 years older than that group. At least Joe Wicks has got his fitness. Blake's got his youth. He's known to most people in this country for a playing a child for christsakes.
"I'm 52 for christsake, I don't stand a chance! And they take it so seriously you wouldn't believe."
The BBC declined to comment on Semi-Detached's cancellation.
---
For updates, click the button below.
Share this page