Graham Norton's Holding on ITV
Graham Norton's novel to be turned into an ITV series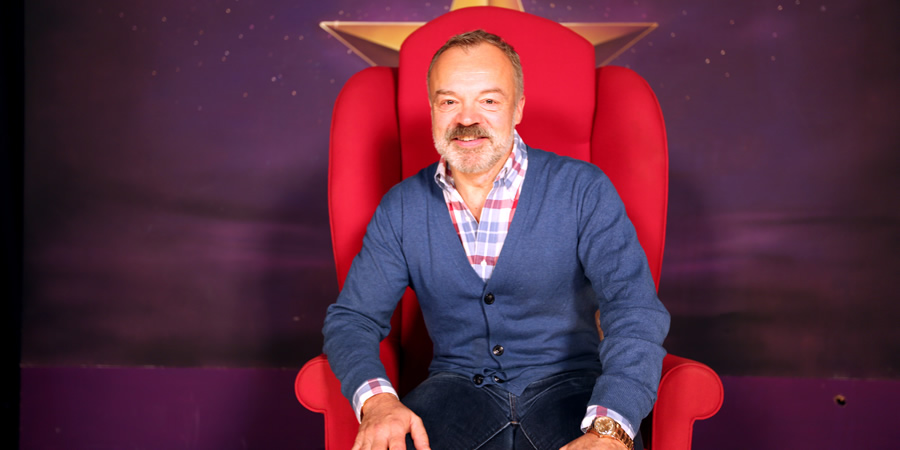 ITV has commissioned an adaptation of Graham Norton's best-selling debut novel.
Published by the presenter and former stand-up comic in 2016, Holding is a comic-toned crime novel focusing on a police sergeant in a remote Irish village who is trying to solve a murder case.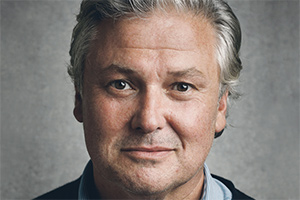 Actor Conleth Hill, who has appeared in shows such as Game Of Thrones, Hang Ups, Inside No. 9 and Doc Martin, will take on the lead role of Sergeant PJ Collins.
A four-part series, it will be directed by Kathy Burke, and adapted for the screen by producers Dominic Treadwell-Collins and Karen Cogan.
The producers describe Sergeant Collins as "a gentle mountain of a man, who hides from people and fills his days with comfort food and half-hearted police work."
They explain: "When the body of long-lost local legend Tommy Burke is discovered, PJ is called to solve a serious crime for the first time in his career. PJ finally has to connect with the village he has tried hard to avoid.
"A story of love, secrets and loss, Holding, is a darkly comic tale which shrewdly observes the lives of its characters, each with frailties, complexities and pasts they'd rather keep hidden. The story is a murder mystery laced with dark comedy and centred around the minutiae of rural Irish life."
Graham Norton says: "I am beyond excited to see the story and characters I created being brought to the screen. I love how the brilliant creative team have transformed my novel into something so rich and dramatic. West Cork is ready for its close-up!!"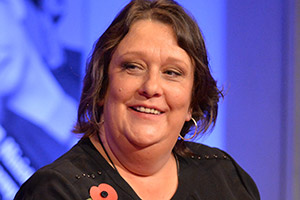 Talking about taking on the directing role, Kathy Burke comments: "2021 is my 40th year working in the industry and I can't think of a better way to celebrate than directing Holding. It's a beautiful piece of writing with a great story and fantastic, full bodied characters. All this with glorious West Cork as its setting proved irresistible."
Conleth Hill adds: "I'm looking forward to getting to work with Kathy, the cast and crew, Dominic and everyone at Happy Prince on bringing Graham's brilliant characters and story to the screen."
ITV's Polly Hill says: "Graham's wonderful book has been brilliantly brought to life by Dom and Karen. Conleth Hill is the perfect PJ, in what is a funny and well observed look at life in a small rural Irish community. It's testament to the strength of those scripts that Kathy Burke is directing and it will be exciting to see her bring this adaptation to screen."
Producer Dominic Treadwell-Collins notes: "It's so exciting to be able to bring Graham's beautiful novel to the screen with the creative powerhouses that are Kathy Burke and Karen Cogan, with the brilliant Martina Niland producing. To be writing my first scripts alongside Karen and to film with Conleth and such a talented Irish cast and crew in West Cork - where my father was from and my family still are - makes this even more special."
Karen Cogan says: "The nuance and heart Graham captured in Holding really appealed to me and it's been a pleasure to delve into these characters' lives to bring them to screen. Working with the clearly magnificent Dominic Treadwell-Collins and Kathy Burke is joyful; and as a Cork woman, it's especially lovely to be coming home to shoot with Irish cast and crew and this powerful team."
Holding will be filmed in Ireland across the summer of 2021 with details of further casting released closer to the commencement of production.
---
For updates, click the buttons below.
The remote Irish village of Duneen has known little drama; and yet its inhabitants are troubled. Sergeant PJ Collins hasn't always been this overweight; mother of­ two Brid Riordan hasn't always been an alcoholic; and elegant Evelyn Ross hasn't always felt that her life was a total waste.
So when human remains are discovered on an old farm, suspected to be that of Tommy Burke - a former­ love of both Brid and Evelyn - the village's dark past begins to unravel. As the frustrated PJ struggles to solve a genuine case for the first time in his life, he unearths a community's worth of anger and resentments, secrets and regret.
Darkly comic, touching and at times profoundly sad. Graham Norton employs his acerbic wit to breathe life into a host of loveable characters, and explore - with searing honesty - the complexities and contradictions that make us human.
Graham Norton's masterful debut is an intelligently crafted story of love, secrets and loss.
First published: Thursday 6th October 2016
It looks like you're in the US? Fear not! Almost everything can still be ordered.
Amazon UK
deliver internationally,
Amazon.com
carries many items separately, or you can look out for US/Canadian flags on our product listings for direct links.
If ordering from a UK store, please note that you are in Region 1 (DVD)/Region A (Blu-ray), whilst the UK is in Region 2/B, respectively. This means that many - but by no means all - may fail to play. Look for products marked "Region free", "All regions", "Region 0" or "Multi-region". Blu-rays may also be marked "Region A/B/C", "Region free", or variations thereof. You may also check whether your DVD/Blu-ray player supports multi-region playback (also referred to as "region free"), or whether it can be set to do so. There should, of course, be no problems with books, CDs, or other physical items.
More advice & help on importing
Share this page