New Cold Feet specials
Cold Feet could return soon with specials
Cold Feet could return for new feature-length specials on ITV, John Thomson has revealed
A 90-minute European-set episode was in development before the coronavirus pandemic
"And there is talk of doing a Christmas special" he said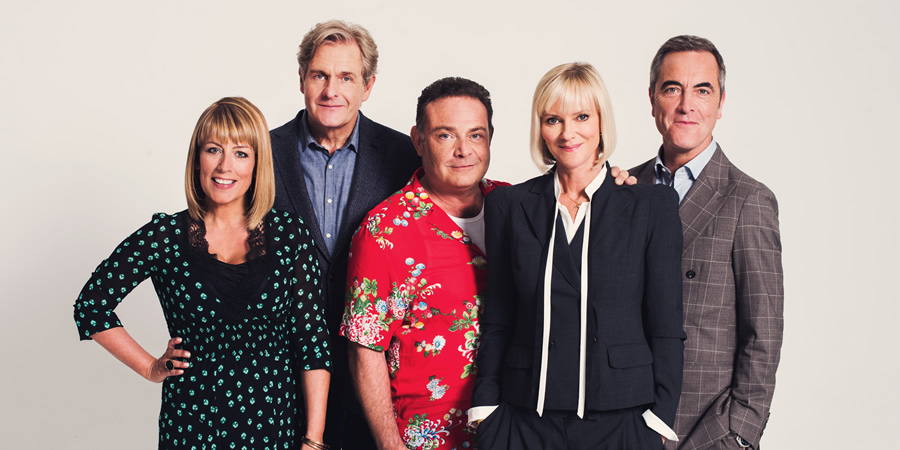 Cold Feet could return imminently with a series of specials, star John Thomson says.
Creator Mike Bullen had teased the possibility of further episodes when the ninth series of the ITV comedy drama finished last year, but suggested the show was on a protracted hiatus, saying "we've explored to our satisfaction the issues confronting the characters at this stage of their lives.
"We want to give them all a little time to move on ... to put clear water between the stories we've told thus far and the issues they'll be exploring when they are empty-nesters staring down the barrel of grandparenthood."
However, Thompson has now revealed that a plan was in place for a special set in Europe, which he likened to the 1985 Chevy Chase movie National Lampoon's European Vacation, but that was halted when the coronavirus pandemic hit.
The actor, who stars as Pete Gifford in the long-running series alongside Fay Ripley, James Nesbitt, Robert Bathurst and Hermione Norris, told guest host Cat Deeley on ITV daytime show Lorraine: "Well, the way it was left we were due to go and do like a National Lampoon's European Vacation 90-minute special.
"Then, along came the pandemic. So that has been put on hold. So I'm hoping that, not so much a series, but I'd like to hope that original idea will be revived. And there is talk of doing a Christmas special as well maybe."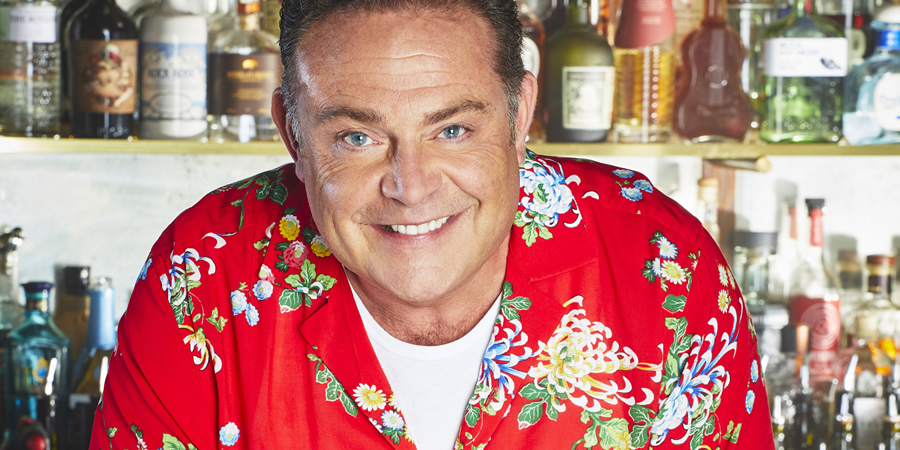 Piloted in 1997, Cold Feet originally ran for five series until 2003 and then was revived for a further four series from 2016 until last year, which were made by Big Talk.
"It's a case of supply and demand," Thompson added. "If the demand's there, I don't see why we shouldn't supply. I don't think it's dead in the water. I'm not in a position to say 'yes, it's coming back' or anything. But I'm pretty sure that if the public want the show it would be foolish not to deliver the show.
"It's a joyous job. It doesn't really feel like work. It's a lot of fun and we know each other so well, we make each other laugh."
The actor, who was appearing to promote his guest role in another ITV drama staple, Midsomer Murders, also teased that after his appearance on The Masked Singer, he was in discussions for a musical theatre show that might open around Christmas time.
In January, he confirmed that while there were no plans for a further Fast Show revival, after its retrospective celebration on Gold creators Charlie Higson and Paul Whitehouse were considering reuniting the cast for another project.
"They've got other things in mind using that cast," he said. "This is how it was left: they'll use the core cast of The Fast Show but in different guises. That's what's being talked about."
---
For updates, click the button below.
Absorb yourself in all nine series of this heartfelt, truthful comedy drama - including all the classic episodes as well as four new series.
More than twenty years ago, the attempts of six thirty-somethings to find true love - or at least keep their relationships on track - captured the hearts of a nation. In the latest series we reunite with the now fifty-somethings as they battle with love, marriage, friendship, careers, infidelity and children. Facing whatever mid-life throws at them.
Laced with comedy and tragedy, the big stories and daily minutiae of real life are observed and tackled in a way that only the award-winning Cold Feet can.
First released: Monday 16th March 2020
Distributor: ITV Studios
Region: 2
Minutes: 3,660
Subtitles: English
Buy and sell old and new items
Search for this product on eBay
It looks like you're in the US? Fear not! Almost everything can still be ordered.
Amazon UK
deliver internationally,
Amazon.com
carries many items separately, or you can look out for US/Canadian flags on our product listings for direct links.
If ordering from a UK store, please note that you are in Region 1 (DVD)/Region A (Blu-ray), whilst the UK is in Region 2/B, respectively. This means that many - but by no means all - may fail to play. Look for products marked "Region free", "All regions", "Region 0" or "Multi-region". Blu-rays may also be marked "Region A/B/C", "Region free", or variations thereof. You may also check whether your DVD/Blu-ray player supports multi-region playback (also referred to as "region free"), or whether it can be set to do so. There should, of course, be no problems with books, CDs, or other physical items.
More advice & help on importing
Share this page