No Defending The Guilty 2
Defending The Guilty's second series cancelled because of coronavirus
BBC Two's Defending The Guilty was due to return for a second series, but it has now been cancelled
A spokesperson explained: "This is due to cast availability being impacted by the Covid-19 pandemic"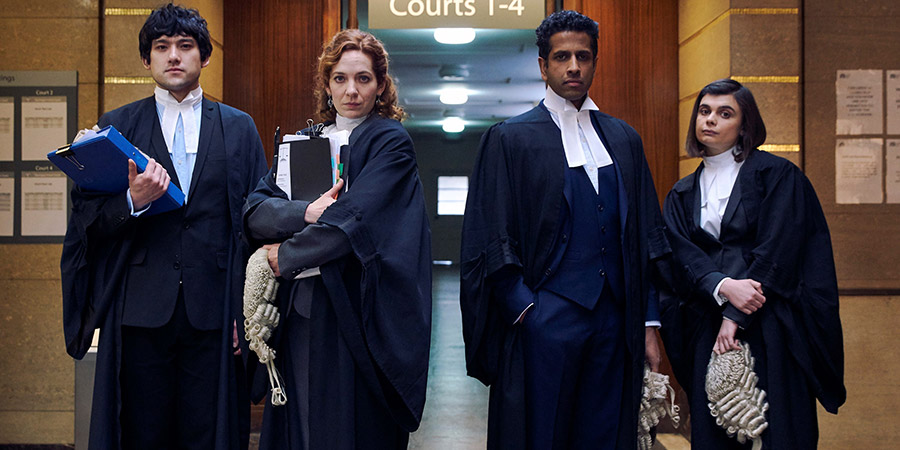 Defending The Guilty will not be returning for a second series.
The BBC Two legal comedy, which starred Katherine Parkinson and Will Sharpe, originally aired in 2019 and was commissioned to shoot further episodes last year.
But a spokesperson for production company Big Talk told British Comedy Guide that: "Unfortunately, Defending The Guilty will no longer return for its planned second series. This is due to cast availability being impacted by the Covid-19 pandemic."
Based on the book of the same name by barrister Alex McBride, Defending The Guilty was written by Kieron Quirke (Cuckoo) and co-starred Mark Bonnar, Gwyneth Keyworth, Claudia Jessie, Prasanna Puwanarajah, Hanako Footman and Hugh Coles.
Directed by This Country's Tom George, the series followed Sharpe's idealistic novice barrister Will being shown the ropes by cynical, established lawyer Caroline, played by Parkinson.
Following a 2018 pilot, the opening installment of the six-episode first series attracted 1.5million views and tentative praise from critics. The Guardian said it "embraces the silliness of a serious world" and the Telegraph suggested that "the earnestness is waylaid by rat-tat-tat banter in which the zinger-per-second count trumps punchline quality." Six further episodes had been ordered.
Parkinson, who has adapted and stars in her comedic play Sitting, screening on BBC Four on the 7th of April, has begun a writing partnership with Flack scribe Oli Lansley and is moving to Melbourne for four months shortly to shoot an undisclosed Australian sitcom, she told The Times on Saturday.
Meanwhile, Sharpe has become an in-demand writer-director, having made the forthcoming film biopic The Electrical Life Of Louis Wain, featuring Benedict Cumberbatch, Claire Foy and Toby Jones, and is currently helming Sky's Landscapers, starring his former Flowers co-star Olivia Colman and David Thewlis.
---
For updates, click the button below.
Share this page