This Is My House panel
Comedian panel revealed for BBC One series This Is MY House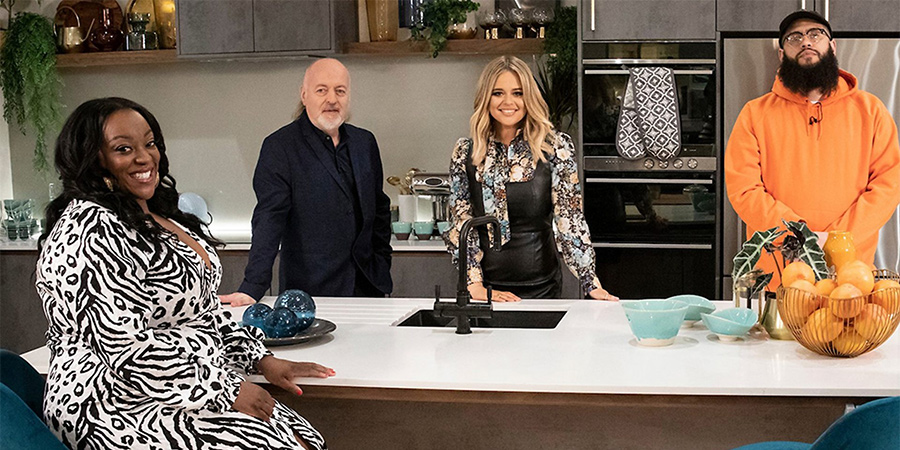 Bill Bailey, Judi Love, Jamali Maddix and Emily Atack will act as the regular panel for This Is MY House, a new BBC One entertainment series presented by Stacey Dooley.
Producers explain: "Four people walk into a home and say, 'This Is MY House'. The catch, only one of them is telling the truth."
The BBC adds: "Hosted by Stacey Dooley, This Is MY House promises plenty of laugh out loud moments as each of the four opponents tries to prove that they are the real deal. It's a fun show that challenges our prejudices and asks a simple question. Can the truth win?
"Our celebrity panel will be joined by a guest panellist each week and together they will sort the fact from the fiction, and ultimately decide who they think is telling the truth. If they guess correctly, the honest homeowner will win a cash prize.
"A fresh modern show like no other, with a guessing game that will keep everyone playing along from their own homes."
Celebrity guests to have filmed alongside the five regulars include Jimmy Carr, Rob Rinder, Spencer Matthews and Vogue Williams.
Bill Bailey says: "This is MY House is a great show and I am delighted to be taking part. I think it's a lot of fun, something that everyone needs at the moment, and I'm sure viewers at home are going to love playing along. I consider myself a good judge of character, so I hope I'll be able to spot the liars from the real homeowner and help win them some money!"
Emily Atack comments: "I'm super excited to be joining the panel for This is MY House! Our job is to find the honest homeowner amongst the imposters, all who have very compelling and believable stories. It's great fun and it has that play along factor, that viewers at home will love."
Jamali Maddix notes: "I had a good time snooping round people's houses, it's a fun show!"
Judi Love says: "I am beyond excited to be a part of the show, if you love a good old snoop around someone else's house like I do, then make sure you join us on This is MY House!"
Six hour-long episodes of This Is MY House have been filmed. The series is set to be broadcast on BBC One and be available through BBC iPlayer in the spring.
Share this page