Jasper Carrott returns to stand-up for new TV series
Jasper Carrott returns to stand-up for new TV series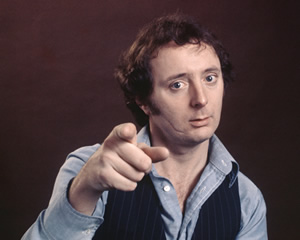 A brand new comedy series for BBC One will see legendary comic Jasper Carrott return to his stand-up roots.
Following the success of The One Ronnie at Christmas, the BBC have ordered more episodes of The One..., which will be recorded later this month. The series will see a different guest comic host each of its three episodes. The hosts for the other two episodes will be Lenny Henry and Griff Rhys Jones.
The One Jasper Carrott will mark the popular comedian and folk-singer's first notable TV stand-up role since 1999's celebrated series Jasper Carrott - Back To The Front, and his first comedy role since the politically-correct BBC One sitcom All About Me came to an end in 2004. In recent years, the star of hit 1990s sitcom The Detectives hosted six series of ITV game show Golden Balls.
Meanwhile, The One Lenny Henry will cement the comic's return to his stand-up roots following his highly-publicised amicable divorce from wife Dawn French last year, and The One Griff Rhys Jones will see the actor and comic - best known for his successful partnership with Mel Smith - back on the comedy scene after BBC Two's hugely popular Three Men In A Boat travelogues with Dara O'Briain and Rory McGrath.
The One... episodes will feature a mix of stand-up and sketches. Each episode will focus on the star host, who will bring some of their own talent to the mix: Henry will be performing in a number of sketches, including some with old favourite characters from his impressive comedy career; and Carrott, who came to stand-up via silly songs and folk music, will perform a number of tunes.
The three-part series is expected to form a key part of BBC One's Christmas schedule.
Share this page