BBC comedy output falls
BBC comedy declared "at risk"
A report on the BBC's TV output from regulator Ofcom has classed comedy as an "at risk" genre
Ofcom found that the amount of original comedy on the BBC has dropped by more than 40% in the last decade
The BBC says: "We remain devoted to unearthing, nurturing and championing the best emerging new and diverse British comedy talent"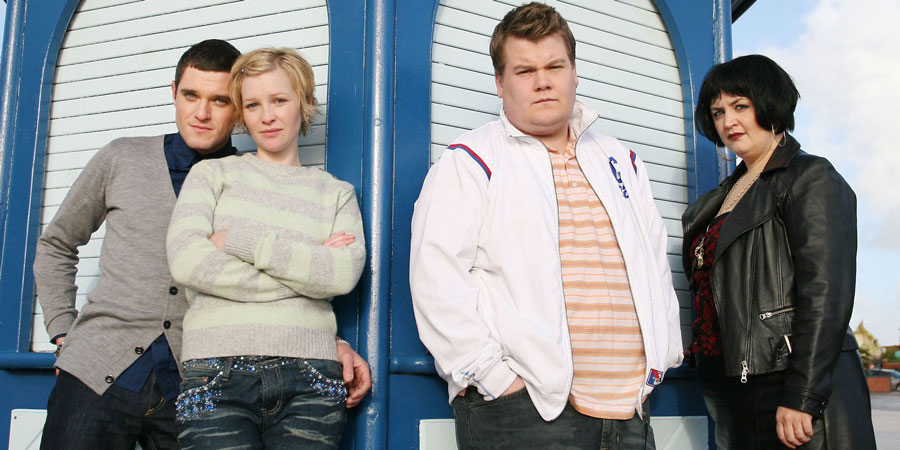 Comedy has been classified as an "at risk" genre, as figures show the amount of original comedy shown on the BBC has declined by more than 40% over the last decade.
Ofcom's Annual Report on the BBC (April 2019 - March 2020) found that the number of hours of "first-run" programming, excluding repeats and acquisitions from other broadcasters, as well as nations' and regions' programming and broadcasts on BBC HD, dropped from 225 hours in 2010 to 132 hours in 2019, the last year for when figures are available - a cut of 41%.
British Comedy Guide understands that the public service broadcaster is poised to announce a raft of new comedy commissions across its channels. However, on Wednesday the corporation warned that it will have to make cuts of approximately £408 million to programmes and services budgets, instigated by new Director-General Tim Davie as part of a bid to shore up its finances.
The decline in hours of original comedy has been steady over the last ten years, with 10 hours fewer in 2019 than in 2018, a 7% drop.
The broadcasting regulator also noted that spend had fallen significantly over the last decade, with a drop of 29% across all at-risk first-run programming, which it identifies as comedy, children's, specialist factual, religion and ethics, music and arts.
Despite this, "the BBC's overall reach is still very high, with almost nine in ten adults consuming its content on a weekly basis" the report observed, highlighting the success of the 2019 Gavin & Stacey Christmas special, which was the most-watched scripted programme of the decade.
Ofcom also noted that the BBC continues to show more at-risk programming and more first-run at-risk programming than other public service broadcasters.
The figures are based on commissions instigated by each department, meaning programming ordered by BBC Entertainment - including the likes of Live At The Apollo - is not included in Ofcom's calculations for comedy. The closure of BBC Three as a broadcast channel in February 2016 impacted the number of budget and slots available for comedy, although the brand's long-form iPlayer content for 2019-20 is included in the latest figures.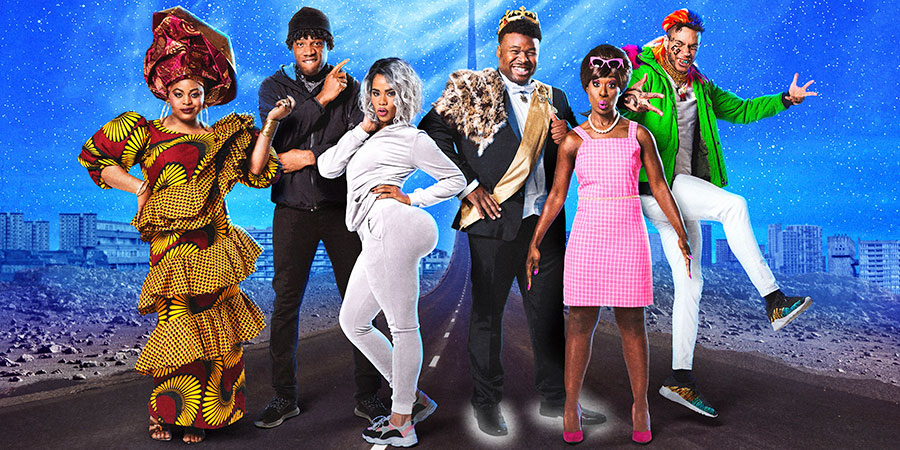 British Comedy Guide's own figures, based on analysis of programming definable as comedy (specifically sitcom, panel show, comedy drama and stand-up but excluding children's programmes), as opposed to programming specifically commissioned by the comedy department, suggests a less dramatic drop of almost 25% between the 2009-2010 year and 2019-20, down from 184 hours to 139.
By contrast, Channel 4's comedy output across its channels has almost doubled in the same period, rising 80% from 55 hours to 99, while ITV's channels have risen by more than 50%, from 47 hours to 73. Channel 5's comedy output has also grown, from zero hours to an hour and a half.
However, it is worth noting that even Sky's comedy output, which has increased massively from just five hours in 2009-10 to 98 hours in 2019-2020, a rise of almost 1000%, is still significantly less than the BBC's 139 hours across all channels.
Meanwhile, longer-term analysis of sitcoms and sketch shows on BBC One shows a marked decline from just over 80 hours in 1989-90, to 33 hours in 2009-10, and 28 hours in 2019-20.
The Ofcom report, which focuses on the period 1st April 2019 to 31st March 2020, before the coronavirus pandemic severely disrupted television production, adds that viewers aged 16-24 are more likely than other age groups to watch BBC comedy programming as a proportion of their BBC television viewing.
But "given the decline in first-run output in [at risk] genres" it recommended that "the BBC will need to be able to explain to audiences how it is maintaining its overall commitment to at-risk programming and ensuring its prominence".
A BBC spokesperson told BCG: "BBC Comedy is the UK's largest generator of original British comedy with 132 hours of original scripted comedy across over 50 titles. We deliver the highest rating audiences and win the most awards across the board for pioneering and distinctive shows that cater for a wide spectrum of tastes such as The Young Offenders, Motherland, This Time With Alan Partridge, Man Like Mobeen, There She Goes, Inside No. 9, This Country, Two Doors Down and Fleabag.
"We uniquely support mainstream family favourites including the return of Gavin & Stacey, Ghosts, Mrs Browns Boys and The Goes Wrong Show, and we're the only UK broadcaster committed to sketch comedy with recent hit Famalam and the forthcoming Lazy Susan and Ellie & Natasia.
"The story of British comedy is synonymous with the BBC, we remain devoted to unearthing, nurturing and championing the best emerging new and diverse British comedy talent across television, radio and iPlayer in ever dynamic ways that capture and reflect our highly cherished national sense of humour."
Radio comedy is not included in the figures.
Share this page