Lost Voice Guy's Ability on TV
Lost Voice Guy's sitcom Ability being piloted for TV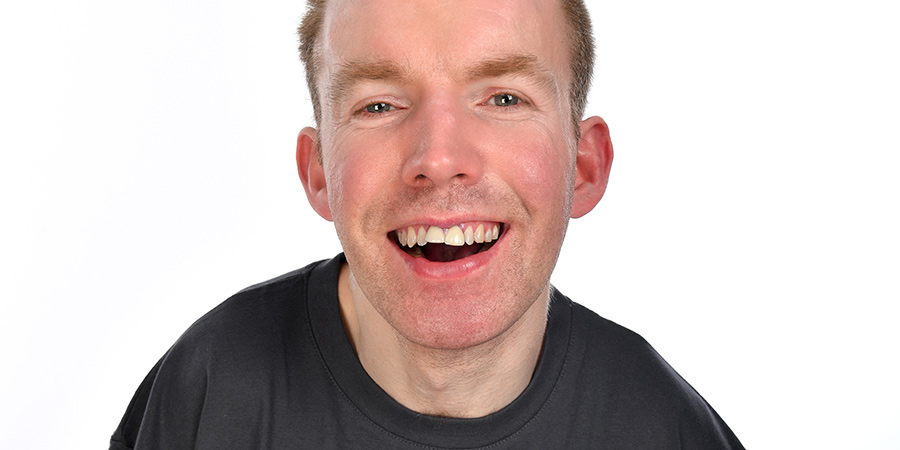 Lost Voice Guy is adapting his Radio 4 sitcom Ability for television, British Comedy Guide can exclusively reveal.
The comic, otherwise known as Lee Ridley, is currently working on a pilot script with Katherine Jakeways, his original co-writer on the radio series, and producer Jane Berthoud.
The pilot is being produced by Berthoud's Funnybones Productions with BBC Studios and Various Artists Ltd (Dead Pixels).
Ahead of Ability returning to Radio 4 for a third series next week (Wednesday 10th February), Ridley, who plays Matt, who like him has cerebral palsy and uses a voice synthesiser to communicate, told BCG in an interview published today that he'd "love to see Ability on television. I think it'd work even better with the added visual aspect."
Berthoud declined to reveal which channel the pilot is being developed for. But she said that the adaptation would draw from the radio series without slavishly attempting to remake it.
"The setting is very similar" the former head of BBC Radio comedy said. "We won't simply rehash episodes and storylines. But at the same time, there is a strong body of work already there that we can call on as and when it comes up. The pilot script is a new story, a brand new episode. But bits in it are definitely fed from the bank of what we've already got."
Former Britain's Got Talent winner Ridley, whose memoir I'm Only In It For The Parking: Life and laughter from the priority seats, is published in paperback on 11th March, and who recently postponed his Cerebral LOL-sy stand-up tour till next year, also expanded on the difficulties of recording a radio sitcom during the coronavirus pandemic.
And he reflected on Matt's journey as the character begins a turbulent relationship with Anna, played by former EastEnders star Lisa Hammond.
"My experiences are informing the series less and less these days" he said. "That's partly because Matt is developing into his own character and partly because of the other writers I've worked with who have helped make him pretty unique.
"I've never really seen Matt as being myself. We have the same disability but that's where the similarities end. Sadly, I've never used my disability to see drugs or set up a robot sex line. Although I might have to consider it if this lockdown lasts much longer."
Read the full interview on BCG Pro
---
For updates, click the button below.
Share this page