TV revival for I've Never Seen Star Wars
TV revival for I've Never Seen Star Wars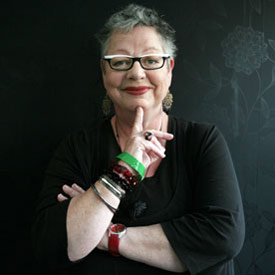 I've Never Seen Star Wars, the Radio 4 series in which celebrities take up new challenges, is to be piloted for a second TV adaptation.
The original radio series, hosted by Marcus Brigstocke, has run on Radio 4 (and now Radio 4 Extra) since 2008. Each episode features a celebrity guest taking up a number of tasks and challenges that they have never done before, but are common to many. For example, in a 2009 episode, Barry Cryer watched an episode of the American sitcom Friends and tried vegetarian food for the first time.
A previous TV version of the series, also hosted by Brigstocke, ran for 8 episodes on BBC Four in 2009, but was criticised by some for failing to capture the radio series properly.
Now, following continued radio success, a new TV format is to be trialled for BBC Two, this time hosted by Jo Brand. Details of the precise format and its changes are not available, but the show is still described as "inviting a star guest to try five things they've never experienced before".
A pilot for the new series will be recorded at BBC Television Centre on Saturday 24th September.
Share this page