Friday Night Dinner Night
Channel 4 announces Friday Night Dinner Night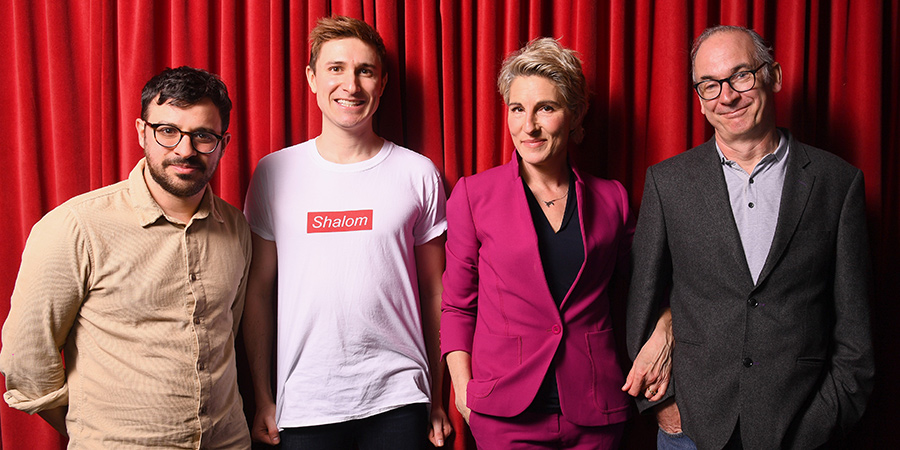 Friday Night Dinner will celebrate its 10th anniversary with a special night of dedicated programming on Channel 4.
Created, produced and written by Robert Popper, the comedy debuted on Friday 25th February 2011, and will mark its birthday with a selection of programmes centred around a new feature-length documentary.
The multi-award-winning sitcom stars Tamsin Greig, Paul Ritter, Simon Bird, Tom Rosenthal and Mark Heap.
First revealed yesterday, the celebratory 90-minute special - currently titled You Look Nice: The True Story Of Friday Night Dinner - will be packed with insights into the hit comedy's six series to date, including interviews with cast and crew, superfans, and include a selection of out-takes.
The broadcaster explains: "At 10pm on Friday the 25th February 2011, the great British nation found themselves face to face with a hairy topless man chomping his way through a 'lovely bit of squirrel'; an overly-exciteable woman desperate for her 'Bobble' to meet a nice 'female'; two boys called 'Pissface' and 'Pusface' who enjoyed poisoning each other with saltwater - and a certain neighbour who was terrified of his own dog. Friday nights were never the same again.
"Six series and 37 episodes later, Friday Night Dinner has grown to become one of the biggest, best-loved sitcoms in the UK. Viewers of all ages have loved the series for its relatability, warmth, laugh-out-loud silliness, and ridiculously quotable lines. Friday Night Dinner is a show that unites families - one they can all sit down to watch together. The show's a true phenomenon, spawning thousands of memes, and hundreds of tattoos - yup, including that guy who got 'lovely bit of squirrel' tattooed on his arse!"
The documentary will be followed by three favourite episodes of the comedy, as voted for by the public. Channel 4 is expected to open a poll to identify the episodes soon.
Of the special, they tease: "You Look Nice: The True Story Of Friday Night Dinner is a behind the scenes look at every aspect of the show, and will delve into just why the show has touched so many hearts, including interviews with main cast, supporting cast, and fans of the series, including Claudia Winkleman, Saoirse-Monica Jackson, Lou Sanders, David Baddiel, Nihal Arthanayake and Krishnan Guru-Murthy."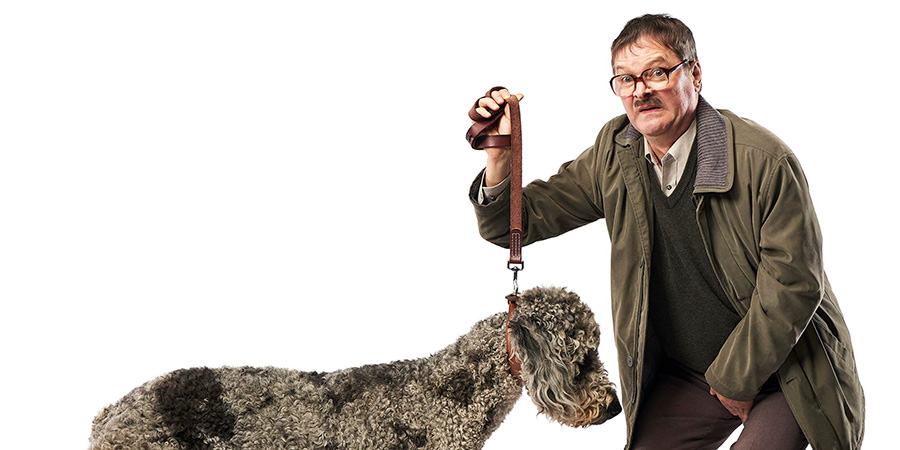 Friday Night Dinner Night will see the broadcast of a range of exclusive behind the scenes footage, insights and anecdotes from the cast and crew on making the series, interviews with Friday Night Dinner superfans, and out-takes that have never been broadcast on British television until now.
Robert Popper says: "I'm delighted that the cast and crew's amazing work is being recognised in this documentary - unless, of course, everything in it is entirely negative."
Kenton Allen, CEO of production company Big Talk, adds: "For the first time ever Friday Night Dinner Night will reveal the true story of how a tiny idea became a massive hit. In these incredibly difficult times, I couldn't be more delighted that Channel 4 have decided to take fans of the show behind the scenes to discover what it really takes to make a lovely bit of squirrel for millions of viewers."
Fiona McDermott, Head of Comedy at Channel 4, said: "Over the past ten years Friday Night Dinner has become a critically-acclaimed, ratings and award-winning smash hit, with viewers loving our dysfunctional family as much as we do. We're looking forward to spending an evening giving them the celebration they deserve, so we hope you can virtually gather your Mum, Dad, Auntie Val and your socially awkward (and distanced) neighbour and enjoy a lovely little night with The Goodmans."
Channel 4 conclude: "With consistently high ratings across all six series, Friday Night Dinner Series 6 set the record for the highest audience for any comedy on Channel 4 or E4 for 16-34s with a 49.3% share. The series attracted an average audience of 3.9 million viewers and an 18.7% share. The viewing figures were up +1.9m on the 2018 launch of the fifth series and ratings were more than triple the average Friday 10pm slot. Friday Night Dinner is All 4's second biggest show (based on average number of views per episode)."
A date for Friday Night Dinner Night has yet to be confirmed, but it is expected to air this spring.
---
For updates, click the buttons below.
Includes all 37 episodes from Series 1 to 6 of the award-winning, smash hit comedy Friday Night Dinner.
Tuck into six glorious helpings of award-winning madness with the Goodmans as they get together for a Friday night dinner of food, family and major-league bickering. Of course every family has its eccentricities, it's just the Goodman family have made an art form of theirs.
Friday Night Dinner is an original series about growing up but not growing away. It marries the ground-breaking with the familiar and, best of all, it's really, really funny.
Starring: Tamsin Greig, Simon Bird, Paul Ritter, Tom Rosenthal and Mark Heap. Created by award winning producer and writer Robert Popper (Peep Show, The Inbetweeners, Look Around You).
First released: Monday 9th November 2020
Series 4-6 are also playable in region 4.
Distributor: 2 Entertain
Region: 2
Discs: 6
Minutes: 864
Subtitles: English
Catalogue: 2EDVD1005
Buy and sell old and new items
Search for this product on eBay
It looks like you're in the US? Fear not! Almost everything can still be ordered.
Amazon UK
deliver internationally,
Amazon.com
carries many items separately, or you can look out for US/Canadian flags on our product listings for direct links.
If ordering from a UK store, please note that you are in Region 1 (DVD)/Region A (Blu-ray), whilst the UK is in Region 2/B, respectively. This means that many - but by no means all - may fail to play. Look for products marked "Region free", "All regions", "Region 0" or "Multi-region". Blu-rays may also be marked "Region A/B/C", "Region free", or variations thereof. You may also check whether your DVD/Blu-ray player supports multi-region playback (also referred to as "region free"), or whether it can be set to do so. There should, of course, be no problems with books, CDs, or other physical items.
More advice & help on importing
Share this page