Timewasters USA
Timewasters to be piloted in America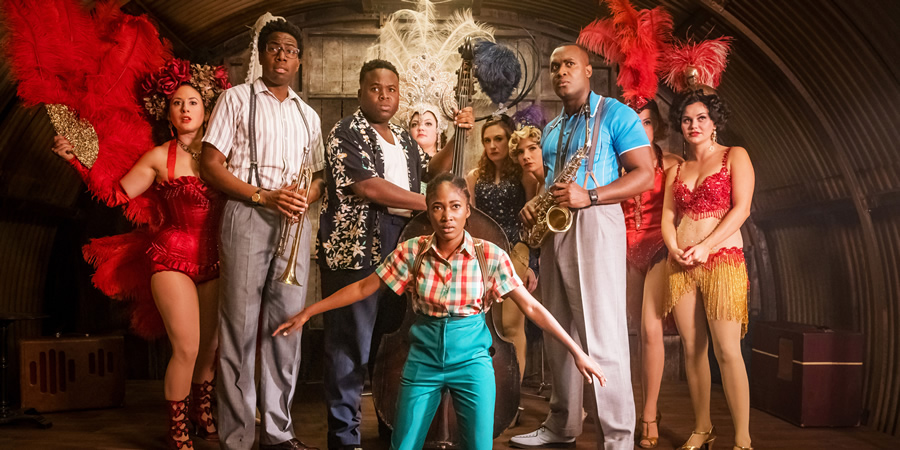 American TV network ABC is to film a pilot for an American adaptation of sitcom Timewasters.
The ITV2 comedy, which was created, written by and starred Daniel Lawrence Taylor, focuses on a struggling four-piece jazz band who end up accidentally travelling back in time to the 1920s via a lift in an unassuming block of flats. There, they discover that "being young and black in the Jazz Age is a lot less genteel and a lot more shady than Downton Abbey had led them to believe".
The show ran for 12 episodes across two series on ITV2, in 2017 and 2019.
In March last year it was announced that ITV had declined to order a third series, with Taylor commenting "Unfortunately Nick, Jason, Lauren and Horace won't be jumping back into the piss-ridden time machine for a third time. But like all good things, it had to come to an end."
Now, Timewasters executive producer Kenton Allen, CEO of its production company, Big Talk, has confirmed that, following covid delays, ABC are set to film a pilot this spring.
It was revealed in March the year before that Taylor was looking to adapt the series for an American audience. He explained to the website I Talk Telly: "We're hoping to make an American version of Timewasters and LL Cool J is set to produce it. It's all very early days but I met him in LA a few weeks ago."
Grammy-winning rapper LL Cool J has previously served as a producer on the TV format Lip Sync Battle, which he co-hosted in its original US incarnation.
Further details - including casting for the US version - will be revealed when the pilot goes into production.
---
For updates, click the button below.
Share this page