The Offenders Series 2
Stephen Merchant's The Offenders gets second series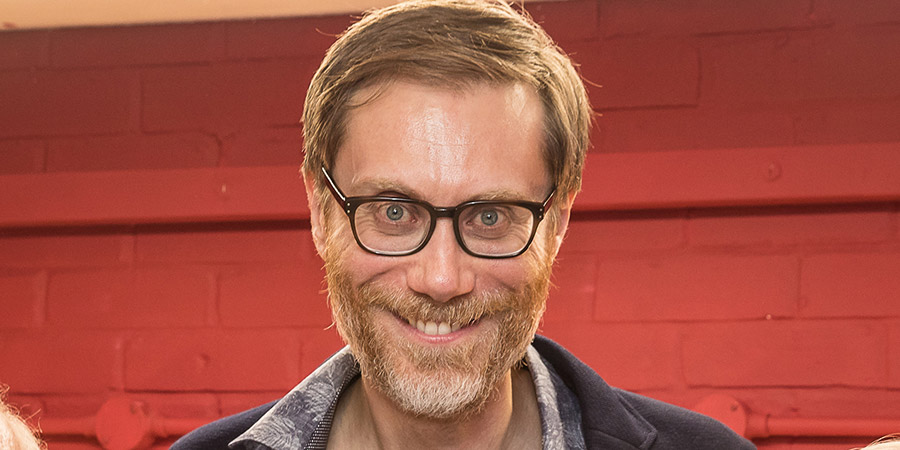 Stephen Merchant's new BBC comedy drama The Offenders has been commissioned for a second series, British Comedy Guide can exclusively reveal.
The news comes before Series 1 has even finished filming.
Shooting on the additional episodes of the Bristol-set comic crime thriller, which stars Christopher Walken, Eleanor Tomlinson, Darren Boyd and Merchant himself, will overlap with the drama's initial run this summer - a consequence of coronavirus restrictions affecting schedules and limiting some of the cast's availability.
Revolving around seven strangers performing court-ordered community service, and also starring Rhianne Barreto, Gamba Cole and Clare Perkins, casting for the second series is currently underway.
Merchant, who directs and writes the Amazon co-production with Elgin James, a former US gang member who co-created the American show Mayans M.C., was spotted shooting in the Kingswood area of Bristol in December. The production, a "long-standing passion project" for The Office co-creator, initially halted in March last year because of the pandemic.
The Offenders has been described as a "crime thriller-meets-state-of-the-nation commentary", with the plot involving the group taking on one of the city's most dangerous criminal gangs.
The series follows seven strangers from different walks of life forced together to complete a Community Payback sentence in Bristol. Producers say: "As they become involved in each other's lives, they also become involved with a dangerous criminal gang."
Walken plays Frank, an inveterate scoundrel trying to reconnect with his family, whilst Merchant plays Greg, a lonely lawyer coping with divorce, work-place bullying and scary men with knives. Barreto is Rani, a gifted but rebellious maths student who has been hot-housed from a young age by her loving but controlling parents.
Cole portrays Christian, a young man struggling to raise his kid sister while staying one step ahead of the Brook Hill Crew, a notorious Bristol crime gang; Boyd plays John, a businessman and law-abiding pillar of the community furious at being labelled a criminal; Perkins plays Myrna, an ageing activist and campaigner who has lost none of her youthful radicalism; and Tomlinson portrays Gabby, an aristocratic celebutante whose glamour and life of leisure masks deep-rooted problems.
Nina Wadia, Dolly Wells and Derry Girls' Ian McElhinney are among the supporting cast.
The Offenders is being made by Big Talk (Cold Feet, Friday Night Dinner), with Nickie Sault (The Inbetweeners Movie, This Is England) producing.
Luke Alkin, Kenton Allen and Matthew Justice are the executive producers.
News of the recommission comes as it was announced that the broadcast of another Merchant-led BBC drama, Four Lives, in which the comedian plays serial killer Stephen Port, has been further delayed.
Port was given a life prison term in November 2016 for murdering four young men but an inquest into the death of his victims has been delayed due to coronavirus. And the programme, which co-stars Sheridan Smith and was shot two years ago, isn't able to air until the full legal process has completed.
Meanwhile, it has been revealed that Merchant will lend his voice to the role of Miika the Mouse in the forthcoming festive film A Boy Called Christmas, based on a story by Matt Haig and also starring Jim Broadbent, Maggie Smith, Michiel Huisman, Sally Hawkins and Kristen Wiig.
Merchant also voices Croc in the upcoming animated film The Ark And The Aardvark, based on the Biblical story of Noah, starring alongside Aubrey Plaza, Craig Robinson, Jenny Slate, Rob Riggle and Miles Teller.
---
For updates, click the buttons below.
Share this page