Blackadder Series 5
Rowan Atkinson may return as Blackadder one day
Rowan Atkinson has not ruled out the possibility of Blackadder returning one day
The star said: "It's certainly not impossible", adding "I'd rather not speculate on when it could be set"
Co-writer Richard Curtis has previously suggested a Series 5 could see Blackadder as a university lecturer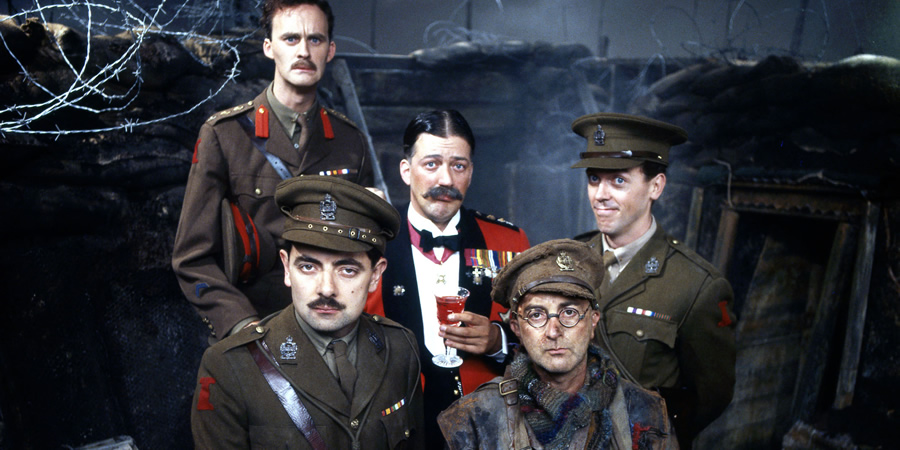 Blackadder could one day return, Rowan Atkinson has said.
Asked in an interview about the potential for more episodes of the hit sitcom, the star said: "It's certainly not impossible."
There have been multiple rumours in the past that the history-jumping comedy might return one day, however this is the first time in recent years the star himself has spoken on the subject.
Speaking to the Radio Times, Atkinson said: "I don't actually like the process of making anything - with the possible exception of Blackadder, because the responsibility for making that series funny was on many shoulders, not just mine."
Asked if the show might return, he clarified: "It's certainly not impossible. That's about as optimistic as I can be, and I'd rather not speculate on when it could be set."
He added: "Blackadder represented the creative energy we all had in the 80s. To try to replicate that 30 years on wouldn't be easy."
Blackadder started in 1983, with the critically acclaimed final fourth series airing in 1989 and the one-off special Blackadder Back & Forth shown at the Millennium Dome in 2000.
Tony Robinson, who plays Baldrick, has previously said: "There are a host of other periods in history which could be turned into a six-part Blackadder series. We'd have to get the old group back together again. I know everyone is busy doing wonderful things, but we all have fond memories so I'm sure we would work it out."
It has previously been suggested that the character might be a university lecturer, should a fifth series be made. Speaking in a newspaper interview a few years ago, co-writer Richard Curtis said: "The thing about Blackadder was, it was a young man's show criticising older people, saying how stupid those in authority were. So I did once think, 'If we ever did anything again, it should be Blackadder as a teacher in a university, about how much we hate young people'."
However, writer Ben Elton has previously commented: "It's just best to remember Blackadder as it was."
Rowan Atkinson was speaking to Radio Times to promote new documentary Happy Birthday Mr Bean, which will air on ITV on Sunday (10th January).
He is set to voice a new animated Mr Bean film, and will next be seen on screens in new Netflix physical comedy series Man Vs Bee.
---
For updates, click the button below.
Share this page