Mrs Brown's Boys ratings
Mrs Brown's Boys suffers in cross-channel ratings drop
Mrs. Brown's Boys was watched by 3.81 million people on Christmas Day
The figure represents the sitcom's lowest Christmas Day rating to date, as overall TV viewership dropped
However, it remains the second most-watched comedy of the season to date. Blankety Blank got 5.6 million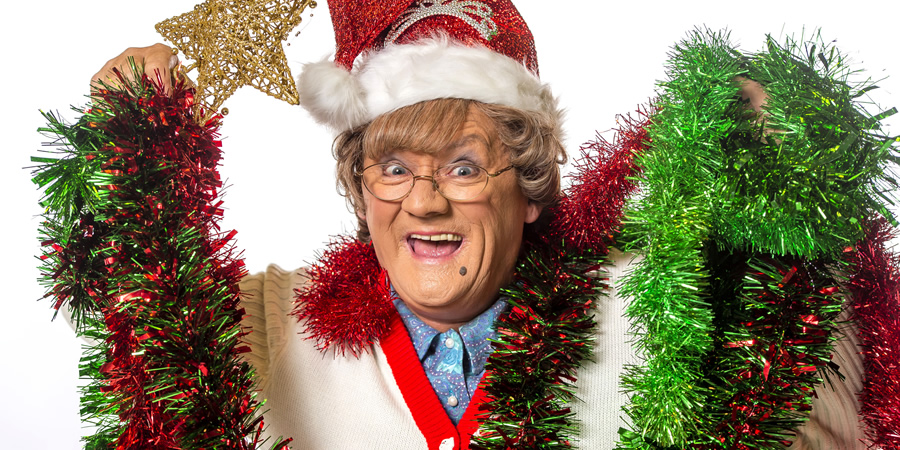 Mrs. Brown's Boys suffered its lowest Christmas Day ratings yet this year, amidst a viewer drop across all channels.
With TV schedules having been criticised for weeks for their poor offerings this Christmas, viewing declined across the board. The highest-rated comedy on the day was the Bradley Walsh-hosted Blankety Blank revival, attracting 5.26 million viewers in overnight ratings from BARB.
Annual address The Queen topped the ratings across all genres, reaching 7.85 million people across both BBC One and ITV 3pm broadcasts; whilst Call The Midwife at 8pm claimed second spot with 5.43 million.
The first of the two annual Mrs. Brown's Boys specials attracted the sitcom's lowest-ever overnight ratings for a Christmas Day episode, with 3.813 million viewers tuning in, a 23.6% share in its 10pm timeslot.
Despite the drop, it is second only to Blankety Blank as the most-watched comedy special of the season to date.
By contrast, EastEnders immediately beforehand had attracted 3.54 million (19.2%) and a repeat of The Vicar Of Dibley immediately afterwards retained just 2.13m (17.5%).
2019's highlight Gavin & Stacey revival drew 11.6 million - 49.2% of the public watching television at 8:30pm that year.
The Christmas Day figure is not Mrs. Brown's Boys' lowest-ever figure for a special - 2019's New Year's special was watched by 2.95m. Whilst it has seen a general downward trend since it moved to a Christmas slot rather than regular series pattern, its share of the total television audience in its timeslot has remained around the 20-30% mark.
Its Christmas Day ratings are as follows: 2013 - 9.4 million (35.5%); 2014 - 9.7m (34%); 2015 - 6.41m (27.7%); 2016 - 6.13m (32.4%); 2017 - 6.8m (32.6%); 2018 - 4.72m (27.8%); 2019 - 4.63m (31.8%).
Meanwhile, its New Year specials have charted as follows (year denotes Christmas season): 2013 - 8.71m (20.3%); 2014 - 7.9m (32.4%); 2015 - 5.59m (31.7%); 2016 - 6.71m (32.5%); 2017 - 5.53m (27.6%); 2018 - 5.06m (28.2%); 2019 - 2.95m (22.4%).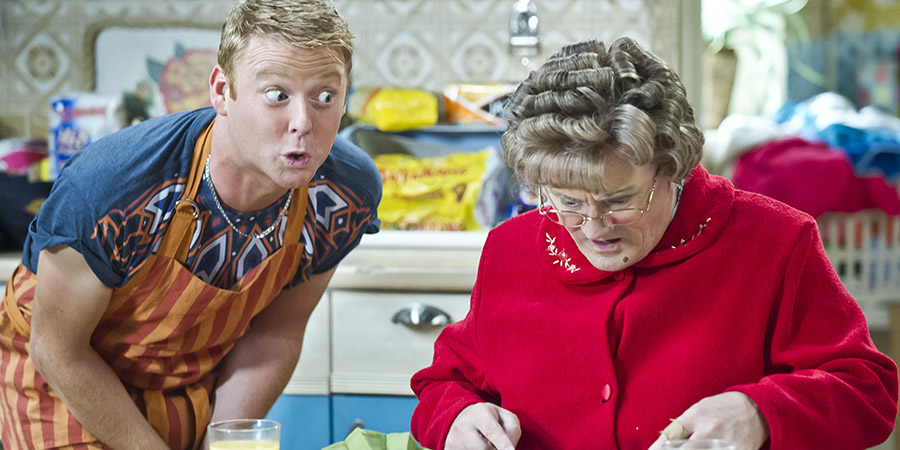 It was rumoured a fortnight ago that the BBC is poised to confirm six more years of the double-specials, in a deal that is also likely to include further series of the spin-off chat-entertainment format All Round To Mrs. Brown's.
However, the show is also reported to be plunged into further crisis as former co-star Gary Hollywood (pictured), who played Dino Doyle since the comedy's inception, revealed he is suing creator Brendan O'Carroll and the BBC in a row over pay, "constructive dismissal and workplace discrimination".
Elsewhere, BritBox announced today that its subscribers have flocked to Dad's Army "en masse" since all 78 episodes of the iconic comedy were launched on the streaming platform on Christmas Eve. It reports that viewership has outstripped both its new series of Spitting Image - its most popular series of the year - and Only Fools And Horses over the past three days. Exact numbers have not been revealed.
Amongst the other comedy specials broadcast so far this season, the following ratings have been recorded (in alphabetical order):
The Big Fat Quiz Of The Year - 2.23m (13%) (Channel 4, Boxing Day)
Birds Of A Feather - 2.3m (12.9%) (ITV, Christmas Eve)
Cinderella: A Comic Relief Pantomime For Christmas - 942,000 (5%) (BBC Two, Christmas Eve)
Ghosts - 3.48m (17.4%) (BBC One, 23rd December)
The Goes Wrong Show - 3.33m (18%) (BBC One, 22nd December)
King Gary - 1.47m (9.6%) (BBC One, 23rd December)
Motherland - 1.57m (8.5%) (BBC Two, 23rd December)
Upstart Crow - 1.6m (8.7%) (BBC Two, 21st December)
Worzel Gummidge - 3.2m (17.8%) (BBC One, Christmas Eve)
It should be noted the figures in this story are "overnight" ratings figures and don't include catch-up viewing via services such as BBC iPlayer.
---
For updates, click the button below.
Share this page