Diane Morgan stars in Lethal
Diane Morgan to star in sitcom pilot Lethal
Lethal - a sitcom pilot coming to BBC Two in 2021 - will star Diane Morgan
It focuses on a woman who decides to marry a death row prisoner when her visa to live in the USA is denied
Morgan says: "Only one woman is prepared to marry a maniac to get there. And that woman is me"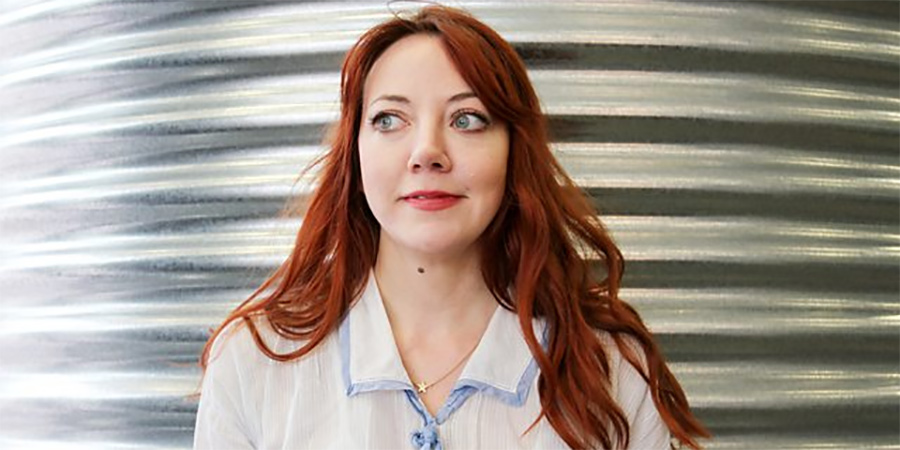 BBC Two is to pilot a sitcom starring Diane Morgan as a woman who decides to marry a prisoner on death row so she can get a visa to live in America.
Lethal will be broadcast in 2021 as part of the channel's New On Two strand.
Written by Morgan and Pippa Brown, Lethal will star Morgan as Becky, a woman from Bolton obsessed with America and who has always wanted to live there. But when her visa application is denied she has to come up with a Plan B. Her Plan B is simple, marry a prisoner on death row, get her Green Card and live the 'American Dream'.
Diane Morgan says: "Some people will walk through the parched desert to get into America, some will cross a vast ocean, only one woman is prepared to marry a maniac to get there. And that woman is me. Well, a woman I play. But I probably would too."
BBC commissioner Shane Allen says: "Lethal is a cleverly conceived comic tour de force in which an ill-conceived plan soon spirals and unravels disastrously. In Becky, Diane gets to flex her well-honed comedy muscles with another sublime creation."
Morgan has a growing relationship with BBC Two. She stars as Philomena Cunk in various BBC Two series (e.g. Cunk On Britain and Charlie Brooker's Antiviral Wipe), recently filmed the series Mandy for the channel (pictured), and has a starring role in Motherland, which is due to return this Christmas for a festive special, ahead of a third series in 2021.
Much in demand, she's also set to play Kath in a third series of After Life on Netflix, and will return in a second series of Gold comedy The Cockfields too.
Meanwhile Morgan's co-writer Pippa Brown, who also acts as executive producer on this new project for production company Lookout Point, recently made The Other One for BBC Two.
Yesterday, an un-related pilot was revealed about a woman who becomes pen pals with a convicted killer on death row. Bird stars Angela Barnes in the central role.
Lethal is currently scheduled to be filmed in early 2021 and further casting details will be announced in due course.
---
For updates, click the button below.
Share this page