Taskmaster Xmas special
Taskmaster Christmas special revealed
A Christmas special of Taskmaster will be aired on Channel 4 this December
The one-off festive episode will feature contestants who have not previously taken part in the hit show
The episode is expected to air the week after the winner of Series 10 is revealed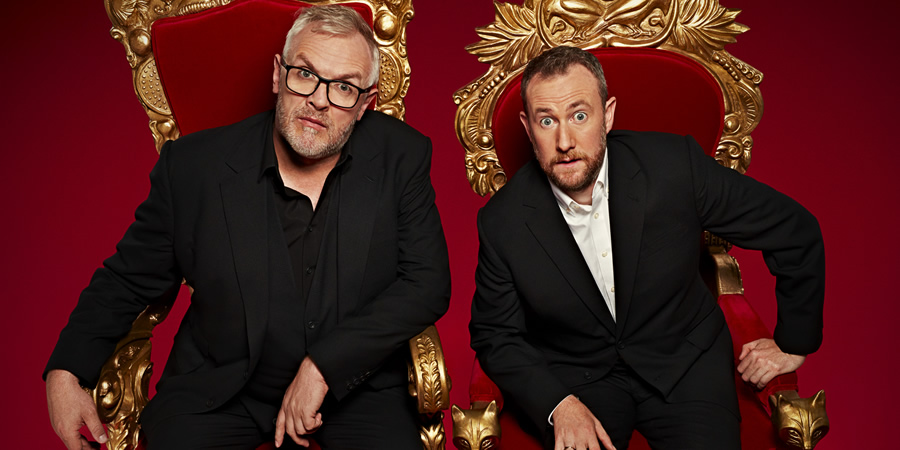 Channel 4 has announced it will air a special of Taskmaster this December featuring "five brand new faces".
The channel says: "Fans will get a festive treat as Alex Horne's BAFTA-winning show returns with a one-off Taskmaster Christmas special on Channel 4. The news arrives as Series 10 of the hit comedy entertainment show enjoyed its best performance on record with its premiere in its brand-new primetime slot.
"For the first time ever, the Task Cottage doors will be flung open to welcome five brand new faces from the worlds of TV, film, radio, journalism, and shiny floor entertainment, as the almighty Greg Davies sets ludicrous challenges with his Little Assistant scuttling in tow for this one-off festive special. Our well-known contestants are experts in their respective fields, and will be revealed in due course, but how will they compare in the most hard fought, high stakes, ridiculous game show on television?"
Some fans have speculated the special will involve the champions of the previous five series, as UKTV aired a Champion Of Champions special after five series, and after Series 10 there'll be another five winners.
However, a spokesperson for production company Avalon confirmed to British Comedy Guide "the contestants featuring in the new festive show have never done Taskmaster before".
The winner of Series 10 - which features Daisy May Cooper, Johnny Vegas, Katherine Parkinson, Mawaan Rizwan and Richard Herring - will be revealed on 17th December. The special is expected to air during the following week.
---
For updates, click the buttons below.
Share this page