Paul Sinha's TV Showdown
Paul Sinha's TV Showdown coming to ITV
Paul Sinha is to host an ITV panel show about television
He'll preside over two teams of celebrities, who have to answer questions about TV clips
Paul Sinha's TV Showdown is one of the shows forming part of ITV's winter schedule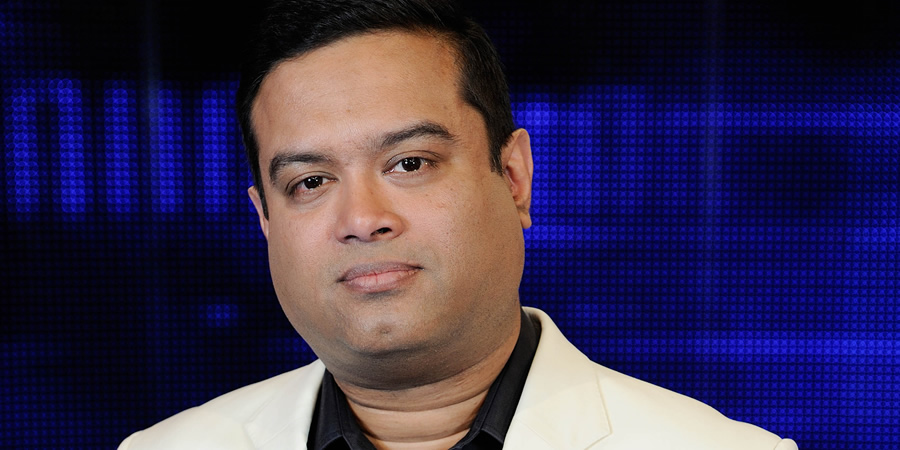 Comedian Paul Sinha is to host a new panel show in which the questions are about television.
The new series, Paul Sinha's TV Showdown, will start on ITV this winter.
Sinha, who stars on ITV's hit quiz show The Chase and was the winner of the 2019 British Quiz Championship will front the show which sees "two teams of three familiar faces from the world of telly do battle in the ultimate TV trivia quiz."
The producers say: "Hilariously witty Chaser, stand-up comedian and TV trivia genius Paul Sinha hosts this raucous, fiercely contested battle in which celebrities' pride is at stake.
"Each week, two regular team captains will go head to head with their respective teams. Featuring clips from the best-loved shows on TV, Paul tests the teams' knowledge of everything on the box, from Blind Date to Bake Off and everything in between. It's one thing to be on the telly - but it's another to know your stuff about it!"
Paul Sinha's TV Showdown will form part of ITV's winter schedule, and thus is likely to start on TV either this December or in early 2021.
The team captains have yet to be revealed. More details will be announced in due course.
---
For updates, click the button below.
Share this page