Rosie Jones's sitcom
Rosie Jones developing BBC sitcom
Rosie Jones is developing a BBC TV sitcom inspired by her first Edinburgh Fringe show
The "Sliding Doors-style" comedy contrasts her real life with, and imagined without, cerebral palsy
The format is currently in development in what has been a busy year for the comedian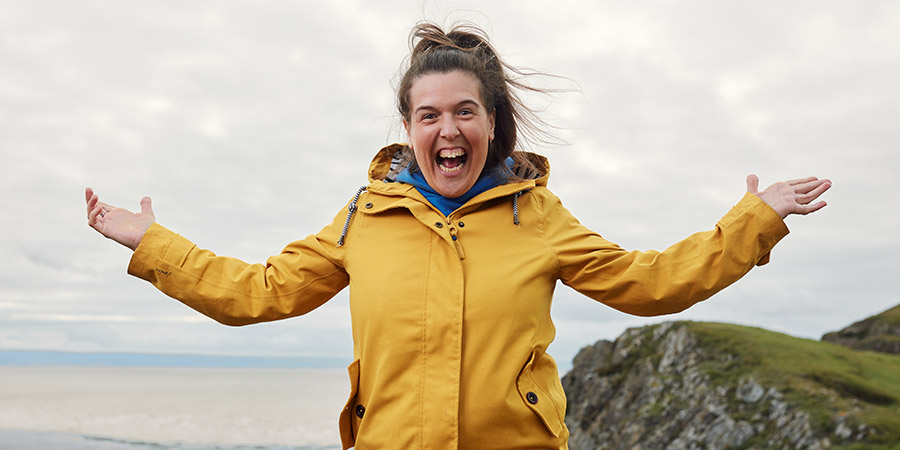 Comedian Rosie Jones is developing a new television sitcom.
The disabled stand-up, who has cerebral palsy, is currently starring in two online comedy series, Mission: Accessible and Rosie Tries To Help.
Her TV presence has been growing throughout 2020, with appearances on Frankie Boyle's New World Order, The Russell Howard Hour and Jonathan Ross' Comedy Club in recent months, and upcoming Channel 4 factual entertainment travelogue A Great British, Female, Gay, Disabled, Covid Compliant Adventure.
She will also front a second series of radio comedy Rosie Jones: Box Ticker for Radio 4 next year.
Jones has now revealed she is developing a "Sliding Doors-style" sitcom inspired by her acclaimed debut Edinburgh Fringe hour Fifteen Minutes, exploring what her life may have been like if she did not have cerebral palsy.
Being co-written with Rachel Stubbings, who directed the Edinburgh show, the format has been in development for a number of years. British Comedy Guide understands it is currently with the BBC, although still at an early stage and nothing has been commissioned.
Appearing on The Russell Howard Hour recently, Rosie explained: "When I was born I didn't breathe for 15 minutes, which is a long time not to breathe - don't try it - but really, if you time it, it's such a short time for your whole life to change. If those fifteen minutes had gone differently I could be able-bodied. And I think the able-bodied version of me would be completely different.
"In my real life I've thought about [able-bodied Rosie] a lot, especially in my teenage life when, yeah, sometimes I thought 'it'd be so much easier, I wouldn't be judged, I could do this, I could do that', but where I am right now, the only time I think about able-bodied Rosie is when I go 'I'm so glad I'm not her'. Because I wouldn't be here [on TV]. I wouldn't be doing all the exciting things I'm doing, and I don't think I'd be as happy.
"I'm not religious, but I really, honestly think everything happens for a reason and I'm meant to be disabled - and I'm proud of it."
Additionally, British Comedy Guide understands that Jones has held initial discussions with Channel 4 over a separate potential sitcom project. After working behind the scenes on The Last Leg, she enjoyed her television debut with the network in June 2017 when she appeared on the hit panel show 8 Out Of 10 Cats.
Further details about the formats have yet to be revealed.
Rosie Tries To Help continues on Thursdays via Comedy Central's online platforms.
---
For updates, click the button below.
Share this page