State Of The Union Series 2
State Of The Union to return for Series 2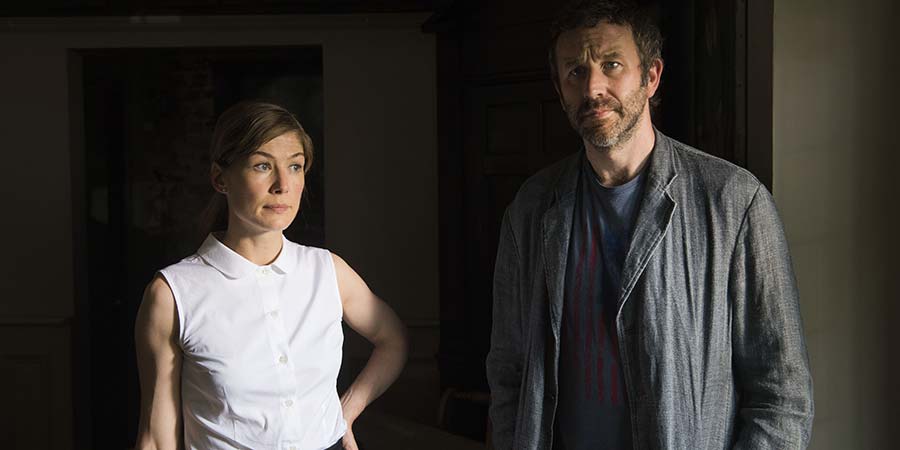 State Of The Union is set to return for a second series, but featuring a different couple, creator Nick Hornby has revealed.
The writer's 2014 novel, Funny Girl, about a fictional British comedian is also being adapted for television by Absolutely star and Damned co-creator Morwenna Banks, British Comedy Guide can reveal.
A winner of three Emmy Awards, short-form series State Of The Union originally starred Rosamund Pike and Chris O'Dowd as Louise and Tom (pictured), who meet in a pub immediately before their weekly marital therapy session.
Made by See-Saw Films (Chris Morris' The Day Shall Come) and Confession TV for American pay channel Sundance TV, the rights to the 10 ten-minute episodes of the UK-set and produced series were acquired by the BBC and it aired on BBC Two in September 2019. It was directed by Stephen Frears (High Fidelity, Florence Foster Jenkins).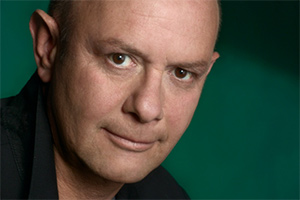 Hornby disclosed he had written the second series in an interview with writer-producer Katie Popperwell for the Manchester Literature Festival.
"I've sort of franchised the idea" the author and screenwriter told her. "So, it's an older couple in exactly the same situation. I mean, it's the 10 minutes before therapy again. But this is two people in their early sixties."
Hornby, who was appearing at the digital festival to promote his latest novel, Just Like You, also expanded on State Of The Union's origins.
"I'd started reading about these 10 minute series" he explained. "There was a great one on Vimeo called High Maintenance, which was about a dope dealer, I really loved. It got to go into people's houses and it had this little structure to it. I don't know why I started thinking about the counselling aspect, it's that chaos."
He also referenced US drama series In Treatment as a template that he departed from.
"There's something fundamentally undramatic about therapy, because the conversation was guided, and you're supposed to talk directly about what it was that's troubling you and that's kind of antithetical to drama" he continued.
"But the point before that, where you're trying to get your stories straight and there's a whole week of life since the last one and the last one maybe went wrong anyway. You've got built-in material that you've got to cram into 10 minutes. And I tried to give each story a beginning, a middle and an end in 10 pages. And they just came quite easily and dialogue comes quite easily to me."
A BBC spokesperson told British Comedy Guide that a decision on whether the corporation would acquire the rights to the second series would only be taken when it was officially confirmed.
Several of Hornby's novels have been adapted for television, film and stage, including Fever Pitch, High Fidelity, About A Boy and A Long Way Down. And he has adapted screenplays from others' books, including An Education based on Lynn Barber's memoir, Colm Tóibín's Brooklyn and most recently, Nina Stibbe's Love Nina: Despatches From Family Life for BBC One.
Earlier this week, he told the Third Coast Review website that he was also working on a new drama series about musicians.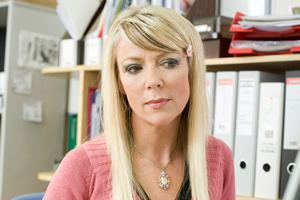 Meanwhile, Banks is adapting Funny Girl for television with Potboiler Television (The Last King Of Scotland, Generation Kill). The production company has routinely collaborated with, and is part-owned by, Lionsgate, co-financiers of Damned, the Channel 4 social work sitcom that Banks created with Jo Brand, which also starred Alan Davies, Isy Suttie, Kevin Eldon and Lolly Adefope.
Set in an alternative history of British comedy in which the nation falls in love with a Lucille Ball-like figure, Sophie Straw, the televisual Funny Girl also features two Tony Hancock-obsessed writers, Tony and Bill, drawing them together to make a BBC sitcom pilot.
The Observer called it "a paean to the golden age of light entertainment" while noting that "it feels like it is a film in waiting, eager to shrug off the formal constraints of the novel."
Comedian Viv Groskop meanwhile, reviewing in The Independent, declared it an "irritatingly genius idea". She added that she had interviewed Hornby about the book and asked him who he had in mind to play Sophie Straw on screen, to which he replied: "It would have to be a 21-year-old unknown."
---
For updates, click the buttons below.
Share this page