Scream Street Series 2
Animated kids' comedy Scream Street gets Series 2
Scream Street is coming back to CBBC for a new series
The animated comedy follows a teenage werewolf, vampire and Ancient Egyptian mummy
Based on a series of children's novels, twenty-six new episodes are being made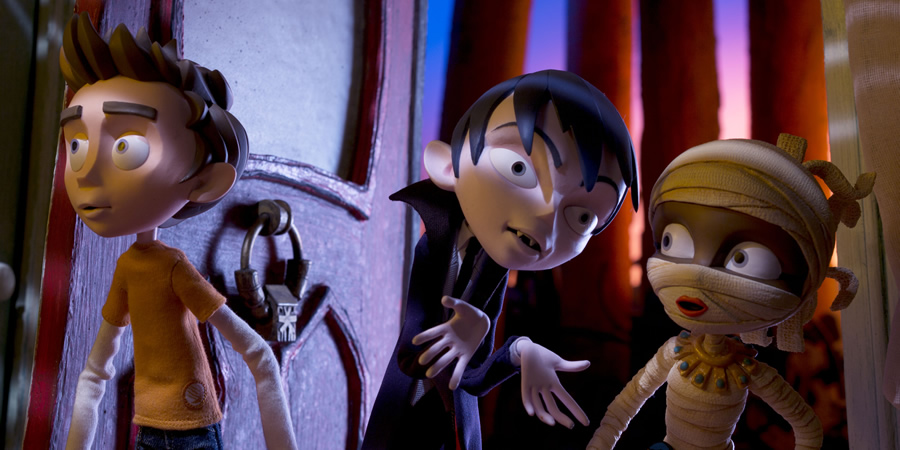 Animated kids' comedy Scream Street is to return for a second series, five years after it first aired.
The stop-motion CBBC series debuted in October 2015, running for 51 episodes broadcast in sporadic blocks until November 2017.
Series 2 will comprise of twenty-six further 11-minute episodes.
Based on a series of hit comic-horror novels of the same name, the animated comedy follows three teenage friends living on the eponymous Scream Street: Cleo Farr is an Ancient Egyptian mummy, Resus Negative is a vampire, and Luke is just a normal teenage werewolf.
The street is a place safe for those who are not quite regular humans, "where surfer-dude zombies, sarcastic vampires, martial arts mummies, glamorous witches and just plain-bad monsters put a whole new spin on community spirit".
Opening as Luke and his non-werewolf parents move to the street for the first time, the comedy follows as the trio get up to various adventures amongst the other residents, and Luke attempts to settle his parents' fears about their new neighbours and way of life.
Jeremy Banks, Chief Executive of producers Coolabi, told TV magazine Televisual: "In a world where audiences of all ages are falling in love with strange and spooky stories, Scream Street is a fun-filled, weird and extremely wonderful show for younger audiences, brimming with tricks, treats and laugh-out-loud humour for all the family."
Giles Pilbrow will return as the series' lead writer and showrunner. His other credits include Have I Got News For You, Horrible Histories and Shaun The Sheep.
All of the voice cast from Series 1 are due to reprise their roles: Tyger Drew-Honey, John Thomson, Debra Stephenson, Claire Skinner, Rasmus Hardiker, Tala Gouveia, and Jim Howick.
Animation will be undertaken by award-winning Manchester-based producers Factory.
---
For updates, click the button below.
Share this page