Still Open All Hours returning
Still Open All Hours to return
Still Open All Hours, starring Sir David Jason, is set to return for another series on BBC One
Tabloid newspapers are today reporting the sitcom's cancellation after six series
A BBC source says that "plans were paused" due to the coronavirus pandemic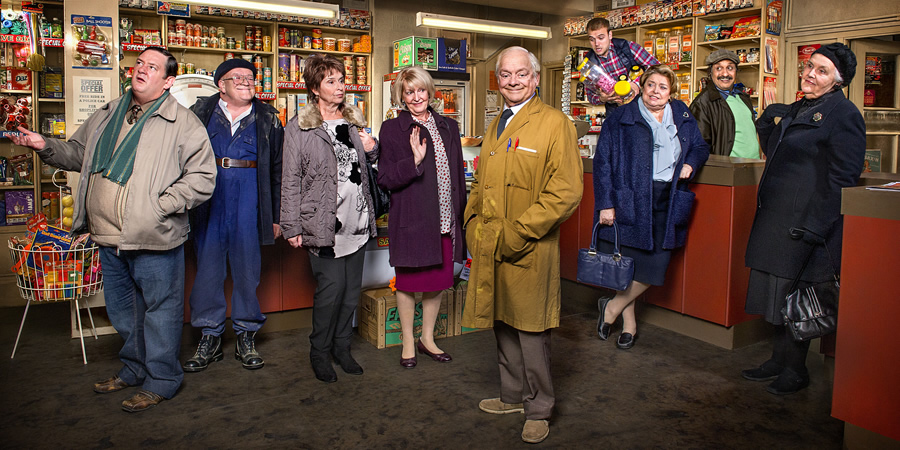 Sitcom Still Open All Hours is set to return to BBC One for a new series, British Comedy Guide can confirm.
Tabloid newspapers are today reporting the cancellation of the comedy by Roy Clarke, a sequel to the celebrated 1970s/80s Ronnie Barker sitcom Open All Hours, which has run for six series to date.
However, a high-level BBC insider told BCG this morning that the cancellation story is "100% not true", and that "[production] plans were paused" this year due to covid-19.
Focused around a traditional corner shop in the north, Arkwright's, the comedy follows shopkeeper Granville (Sir David Jason), his son, Leroy (James Baxter), and their various friends, customers and love interests.
Other stars in the series include Stephanie Cole, Maggie Ollerenshaw, Johnny Vegas, Sally Lindsay, Brigit Forsyth, Kulvinder Ghir, Tim Healy, Sue Holderness, Katie Redford and Sophie Willan.
The Daily Star on Sunday reported today that the high-rating comedy series has been cancelled amidst falling viewing figures.
A spokesperson for the BBC said: "There is no truth in this and discussions on future episodes are ongoing. However, the safety and wellbeing of all those involved in Still Open All Hours is our number one priority, and we have been unable to film this year due to covid-19."
Still Open All Hours began with a one-off special to revisit the classic comedy's characters, broadcast at Christmas 2013. With more than 12 million viewers tuning in to watch the live broadcast, the huge success prompted the BBC to swiftly order a full series, the first of which averaged 6.6 million viewers per episode in overnight figures alone.
Details about the next series of the sitcom, which is still one of the most-watched comedies across all British television, are expected to be announced when production is able to begin.
The programme's executive producer, Gareth Edwards, left the BBC earlier this summer.
---
For updates, click the buttons below.
Share this page