Don't Hate The Playaz Series 3
Don't Hate The Playaz to return for Series 3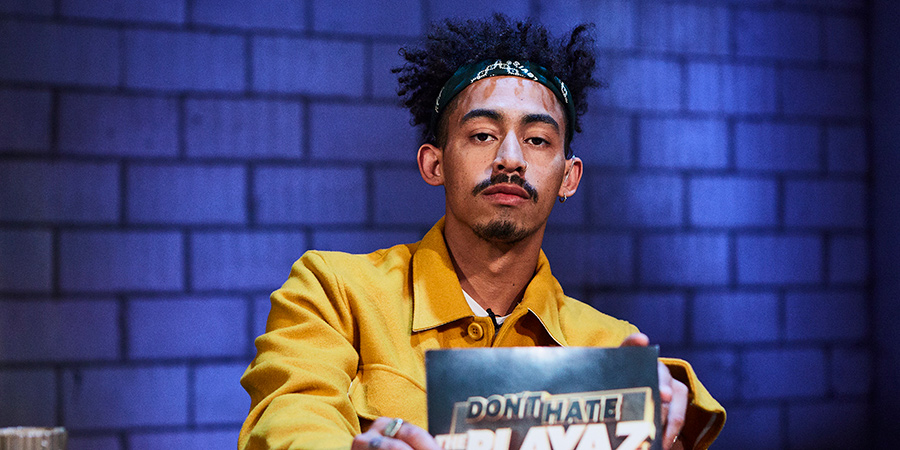 Don't Hate The Playaz is returning for a third series.
The ITV2 panel show about music resumes filming on Friday and is seeking groups from shared households in London to be audience members, due to coronavirus filming restrictions.
Host Jordan Stephens and team captains Maya Jama and Lady Leshurr are all coming back, as is DJ Shortee Blitz on the decks.
Despite social distancing guidelines at Elstree Studios, the rap and hip-hop-focused show will once again feature performance rounds, physical challenges and musicians playing during the recording.
The second series made history in October 2019 when it featured the first all-black, all-female panel on UK television. Jama and Leshurr were joined by comedians Sophie Duker and London Hughes, rapper Ms Banks and Sabrina Washington of girl band Mis-Teeq.
Jama has also just made her acting debut in former Playaz panellist Katherine Ryan's new Netflix sitcom The Duchess, which launched on Friday, with the television and radio presenter playing Ryan's love rival.
Meanwhile, Don't Hate The Playaz creator Jolyon Rubinstein has launched a satirical weekly show on YouTube. Not The News criticises the mainstream media and promises to cover "stories that need a new perspective".
The Revolution Will Be Televised star maintains that "we need to better understand what the hell is going on; we are living in deeply troubling and confusing times".
Episode 2, on the American election, was uploaded on Sunday.
---
For updates, click the button below.
Share this page