Celebrity Juice team captains
Emily Atack and Laura Whitmore join Celebrity Juice as team captains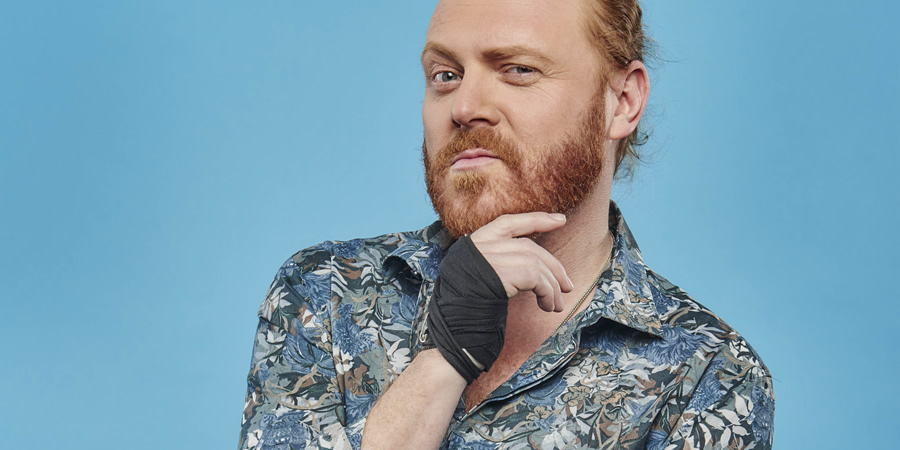 Emily Atack and Laura Whitmore have been named as the new team captains on Celebrity Juice.
The hit panel show is due to return to ITV2 for Series 24 this autumn.
Leigh Francis, who plays the character of Lemon, revealed the news on Instagram, posing with a picture of the new captains. He commented he "can't wait" for the show to return.
Producers confirm: "As funnyman Keith Lemon gets ready to step back into the studio and on to your telly screens for a new series of Celeb Juice, he'll be joined by two brand new team captains to help steer the ship. And after much anticipation, ITV2 and Talkback can confirm that it will be actress and comedian Emily Atack and presenter Laura Whitmore taking their seats in the captains' chairs.
"Both friends in real life and friends of the show, Emily and Laura have appeared as guests on Celeb Juice in the past. However, this will be the first time they are taking charge of their own teams and going head-to-head as team captains."
Holly Willoughby announced in May she was stepping down from her role as team captain, which she had held for over a decade, to focus on other projects. Meanwhile it was revealed in July that the show's other recent team captain, Mel B, was also leaving the programme.
Talking about taking on the job, Emily Atack says: "Every time I've been on Juice in the past I've had such a good time, and now I'm doing it with two of my best mates and I'm a ruddy team captain!!! Can't believe it. I dread to think what we're going to be faced with, but Whitmore should know that I won't be backing down and she is going to have some tough competition. But more importantly a wonderfully hilarious time. Bring it on!"
Laura Whitmore comments: "I'm so thrilled to be part of the Celeb Juice family. I've been the biggest fan for years, I used to go and sit in the audience when I first moved to London and can't believe I'm a team captain now! I can't wait to see what Keith has got lined up for Emily and I this series... From past experiences, nothing would surprise me. I cannot wait to get stuck in and lead my team to victory each week... I love you Emily, but watch out! I'm so excited to start!"
Keith Lemon adds: "Can't wait to start new Celeb Juice with old friends. Exciting times ahead! The funnest job ever!"
The new series will feature eight episodes, followed by two hour-long specials. The producers say: "Keith, Emily and Laura will also be joined by a host of famous guests who will partake in brand new weird and wonderful games alongside the usual mix of hilarious stunts and challenges."
Jonno Richards from producers Talkback comments: "It's great to be back in the studio with our new, all-star team of Keith, Laura & Emily. The three of them have a fantastic & funny dynamic and I can't wait for the series to start."
Paul Mortimer from ITV adds: "The chemistry between Keith, Laura and Emily is sure to continue the infectious sense of fun and mayhem that Juice fans love. I know the team have more crazy ideas planned for the new series and I can't wait for ITV2's viewers to enjoy them."
Celebrity Juice starts on ITV2 this autumn. An exact date will be revealed soon.
---
For updates, click the buttons below.
Share this page