Limmy quitting TV
Limmy to quit TV with final special
Limmy has said he will no longer make shows for television, to focus on his Twitch channel
He revealed: "doing the telly stuff has made me fucking suicidal"
A final special, Limmy's Other Stuff, will be broadcast on BBC Scotland soon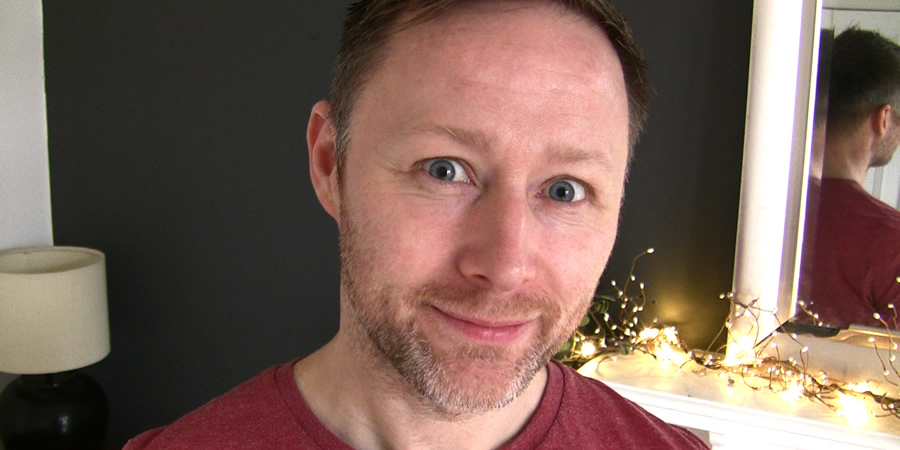 Limmy has confirmed that his forthcoming television show will be his last, as he quits all broadcast, publishing and live work to become a full-time streamer.
His retrospective programme Limmy's Other Stuff will air on BBC Scotland shortly. The Glaswegian comic told viewers on his video-game live-streaming Twitch channel: "Honestly, I've just said to myself, I'm not doing any more telly stuff, I'm not doing any more books, live shows ... I'm not doing any of that."
Limmy, real name Brian Limond, has previously spoken of his mental health struggles and suicidal impulses.
And the comic, whose cult sketch series Limmy's Show! ran for three series on BBC Two Scotland between 2010 and 2013, explained that "doing the telly stuff has made me fucking suicidal. Each series, pretty much, made me suicidal, right.
"The pressure and the knock-on effects with other parts of my fucking life of having to be open to these ideas all the time and thinking about stuff. I don't like it, I don't like it ... I would be doing things that I don't want to fucking do because it looks like the right thing to do.
"I know who I am and this [streaming] is what I fucking want to fucking do ... I want to do this for the rest of my days until I drop off this fucking seat with a heart attack."
Production is complete on Limmy's Other Stuff. The programme will see him reflect on his online content, including his sketches on the now defunct Vine platform, "my old videos, my pre-telly stuff, the stuff I was doing on the side of my telly stuff". It is expected to be broadcast soon.
In March, BBC Scotland aired three episodes of Limmy's Homemade Show, predominantly shot in the comic's own house and written, directed and starring him exclusively. But the demands of the production proved too much.
"I'm oot!" the 45-year-old, who has also written three books, including last year's memoir, Surprisingly Down To Earth, And Very Funny, explained to his more than 225,000 Twitch followers.
"I'm really happy that I've done all the telly stuff. Jacqueline McCafferty, Dee Dee, Falconhoof, all of that. Limmy's Homemade Show and all they sort of things. I like making things up ... I also don't like it.
"I don't like having to come up with stuff. The pressure of coming up with it and all the rest of it. I've been on the telly. I've not got any ambitions to be on the telly again. To be on UK telly, worldwide telly. I'm on Netflix but ... nothing.
"To be in a film, to make a film ... I don't want anything anymore that involves me pleasing another person or making sure something's done to this deadline and it's got to be done in a certain way. 'And you know how you wanted to put that in, you're going to have to take that out and swap it with that.' None of it. Nae fucking paperwork ... nae pressure."
Writing the script for Limmy's Other Stuff "took me a surprisingly long amount of time to type that, I don't know why" he added, lamenting the stress of fixing his own hair and make-up for filming.
"Imagine me making something like, say, Limmy's Homemade Show. That was a lot of work. I would go out and be out for hours and come back with nothing more than two or three minutes film because of weather, people being about, technical problems" he said.
Instead, like Inbetweeners star James Buckley, who recently claimed he wants to quit acting to become a full-time gamer on streaming channels, Limmy is choosing to make a living from the donations of his online audience.
"This is what I love doing. Sitting on my computer, yapping away, showing off" he said. "Or talking a lot of shite ... Playing games with a live response ... my favourite thing to do. If I wasnae doing this, you know what I'd be doing? Fuck all. I'm not interested in starting a podcast. Why? I'm interested in one thing at at time."
---
For updates, click the button below.
Share this page