Hitmen Series 2
Mel & Sue sitcom Hitmen to return for Series 2
The stars have confirmed in an interview that more episodes are due to be broadcast in 2021
They say: "We're very excited, because Series 2 has now been officially greenlit"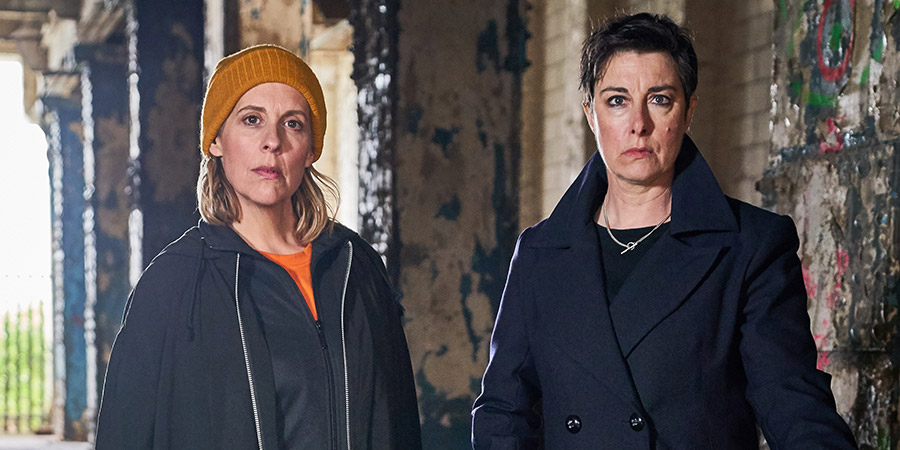 Hitmen, the sitcom starring Mel Giedroyc and Sue Perkins, is set to return for a second series.
An interview with the stars in Variety confirms they are planning to make more episodes, to be broadcast in 2021.
Giedroyc said: "We're very excited, because Series 2 has now been officially greenlit and we're going to film, fingers crossed, in the new year, whenever it's possible for us to do that."
Written by Joe Parham and Joe Markham, Hitmen made its debut on Sky One in March, attracting good viewing figures. It also received a number of warm press reviews on its debut in the US, through on-demand platform Peacock.
The series sees Mel & Sue starring together in a sitcom for the first time. They play Jamie and Fran, two friends who also work as assassins.
Speaking about how their collaboration with the comedy's writers ahead of the second series, Giedroyc told Variety: "All four of us agree that the really fun stuff in Hitmen is the friendship stuff. It's almost like our job is by the by, we could be managing a gentleman's outfitters, we could be running a fruit stall, but it's the friendship that's at the heart of it. I think that's something we're going to explore and have a little more fun with in Series 2."
The stars are currently considering how to film the show if coronavirus safety restrictions remain in place. Semi-jokingly, Mel said: "If Sue and I quarantine together after Christmas, maybe in our caravan next to the set, then we'll be totally good to go in the van sequences. And then I suppose we just need to be careful with anyone else that joins us and obviously the entire crew. We're going to have to gather up together, the whole bloody crew. These guidelines seem to be changing quite rapidly and who knows what's going to happen."
Series 2 has yet to be officially announced by Sky, but the network has already confirmed that it has given the go ahead for its other recently created scripted comedy series - Brassic, Breeders, Code 404 and Intelligence - to return.
---
For updates, click the buttons below.
Share this page