HIGNFY studio audience plan
Have I Got News For You producers suggest studio audience plan
Have I Got News For You has suggested a way of recording the show with an audience in attendance
The audience would sit in a second room, with their laughter relayed live to the host and panellists
The plan would save the panel show from having to record in an atmosphere-free studio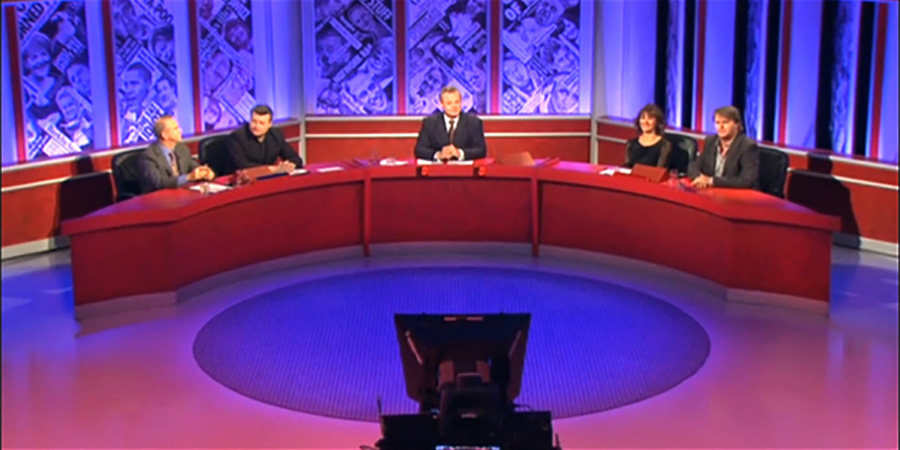 With coronavirus restrictions still causing issues for TV entertainment formats, the producers of Have I Got News For You have proposed an idea to the BBC that would let them record the next series of their show with a studio audience.
Broadcast reports that Hat Trick Productions has submitted plans that would involve an attending audience's laughter being recorded in a screening room separate from the main set.
The trade magazine explains: "Under the HIGNFY proposals, which have been presented to the BBC for approval, Hat Trick will reserve two separate spaces as it moves into Riverside Studios from its previous home at Elstree Film Studios."
A regular television studio would contain the host and panellists, with the facility's cinema screening room housing a socially-distanced audience of up to 70 people.
They say: "Producers will locate a camera and two microphones in the screening room and feed the footage through to large screens and two speakers in the main studio."
The plan has been proposed to try and help counter the issue of panel shows being filmed in empty, silent studios, or via web links, giving no atmosphere for panellists to feed off.
Broadcast says: "The plan is that the talent will respond positively to the reaction generated from their jokes, while viewers at home will also hear the audience feedback - neatly circumnavigating fakery issues that prevent shows from using canned laughter."
Executive producer Jimmy Mulville explains the proposed plan would allow panellists "a good, full-throated audience response to their jokes", adding "Enforced changes make you think creatively, and this could be a good outcome."
The last series of Have I Got News For You started in April as coronavirus lockdown restrictions were at their most severe. The panel all appeared via video links, however feedback from both BBC One viewers and press reviews suggested this approach let to stilted conversations.
The next series of the topical panel show - Series 60 - is due on air in October.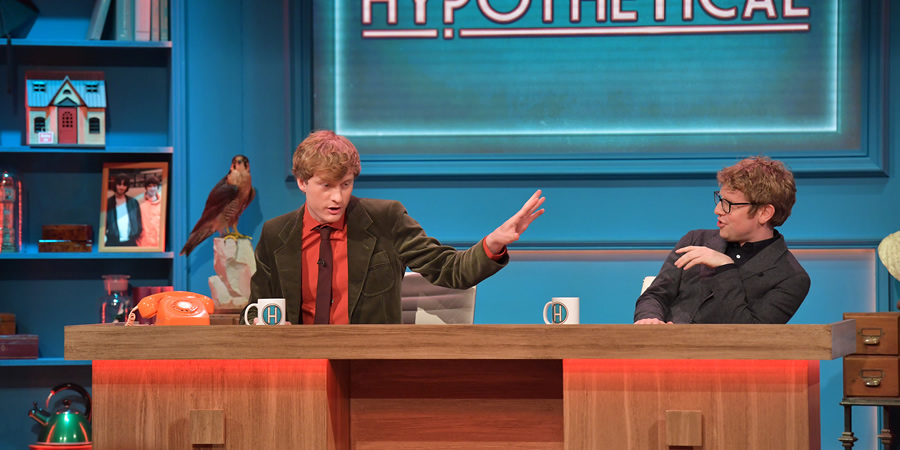 Hat Trick Productions also makes Dave panel show Hypothetical, and similar tactics could be employed there.
Richard Watsham from UKTV says: "What we're trying to do is provide the comedians with a live feedback loop. It's about generating the right atmosphere in the studio to help them give their best work. Their comic timing will always be better when they have an audience to play to."
Radio 4 is also adapting its recording tactics. The April series of its long-running topical panel show The News Quiz was recorded without an audience, however recordings for the next series - due on air at the start of September - will use the Zoom video conferencing platform to capture audience laughter. The technology has already been used on the most recent series of The Infinite Monkey Cage.
The BBC has now made tickets available for fans to be in the virtual audience for The News Quiz, which will this time be hosted by Andy Zaltzman.
---
For updates, click the button below.
Share this page