New Channel 5 shows
Channel 5 to celebrate classic sitcoms and sketches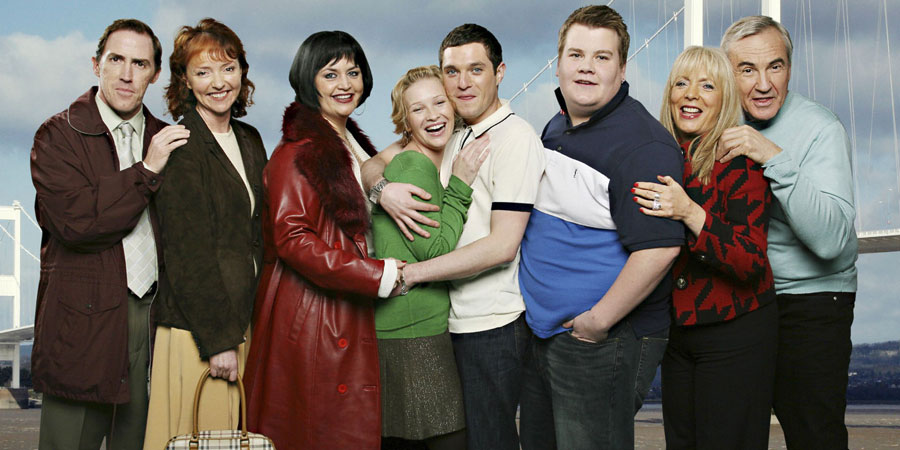 Channel 5 has ordered a series of shows celebrating classic sitcoms and sketches, British Comedy Guide can reveal.
They include Jo Brand fronting an appreciation of beloved sketches and tributes to four popular BBC sitcoms: Gavin & Stacey, Dad's Army, Are You Being Served? and Only Fools And Horses.
In Jo Brand's Classic Comedy Sketches..., the stand-up will look back at classic sketches from the likes of Victoria Wood, Fry & Laurie and Spitting Image.
Meanwhile, We Love... Gavin & Stacey and its counterparts feature archive clips and interviews with the cast, crew and celebrity fans of the much-loved sitcoms.
Ordered by Channel 5 commissioning editor for factual entertainment, Greg Barnett, the 90 minute retrospectives have been made during lockdown by nostalgia specialist Crook Productions, whose credits include the recent rundown of Britain's Greatest Comedy Character on Gold and the upcoming Fast Show celebration, Just A Load Of Blooming Catchphrases.
Returning to BBC One for a one-off Christmas Day episode last year, Gavin & Stacey attracted 18.49 million viewers, making it the UK's most-watched non-sporting event in a decade and the most-watched comedy in 17 years.
Finishing on a cliffhanger, with Nessa (Ruth Jones) proposing to Smithy (James Corden), the co-creators appeared to have left the door open for a future series.
However, Jones has dismissed the possibility of them making anything more than one-off episodes, stating in March that: "Absolutely, categorically, there will not be a new series - to write it, it takes a lot of time. A series is out of the question."
Regardless, the actor reprised her performance as Nessa the following month for a clip asking people to respect social distancing during the coronavirus pandemic.
A Channel 5 spokesperson told British Comedy Guide that broadcast dates for the retrospective shows have yet to be set.
---
For updates, click the buttons below.
Share this page