Taskmaster Series 10 line-up
Taskmaster Series 10 line-up revealed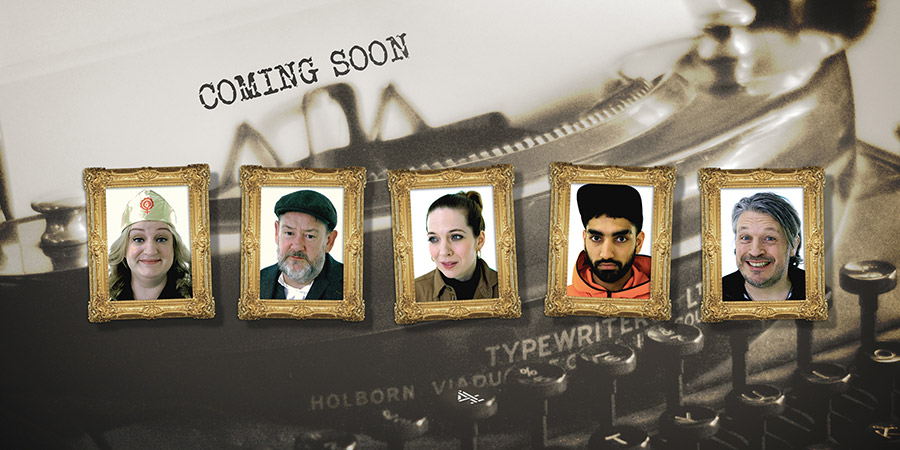 The line-up for the 10th series of Taskmaster has been revealed.
This Country star Daisy May Cooper, comedian and actor Johnny Vegas, comic actor Katherine Parkinson, comedian and actor Mawaan Rizwan and comedian and podcaster Richard Herring have been announced as the five contestants taking part in the new series.
The contestants have already filmed their challenges, with the studio segments now being recorded - albeit without a studio audience.
The 10-part series is set to be shown on Channel 4 from October. The network is estimated to have paid £20m for the rights to show six more series of the hit format, taking over from original broadcaster Dave.
Producers say: "Perched on their gleaming thrones will be Greg Davies as the incomparable and all-powerful Taskmaster, and Alex Horne as his faithful sidekick and general dogsbody, scoring the efforts of five top comedians as they tackle perplexing and extraordinary challenges in the name of critically acclaimed entertainment."
They tease: "Wax seals will open, dreams will be made and/or broken, and Little Alex Horne will be wrapped around his master's little finger providing stats and moral support in the most ridiculous and ferociously fought game show on television."
Discussing the coronavirus lockdown's impact on production, Alex Horne recently said: "Luckily, we'd filmed 95 per cent of the Series 10 tasks before lockdown, so we're all good to go in the autumn. We're just starting filming in the studio. There is a strange thing where five per cent will have slightly different rules because we've done some team tasks pre-lockdown and some after with social distancing."
Greg Davies, commenting on the studio elements, said: "It will be quite different. There'll be no audience, and we'll all be sitting miles away. It'll be odd because normally we would all mix before a studio record, but we'll just be meeting on the studio floor. I think it'll be fine though, I think it'll be fun."
Below is a trailer for Series 10:
The multi-series Channel 4 deal was announced in November. Speaking at the time, Alex Horne, the show's creator, said: "We've had an amazing nine series on Dave and I'd like to thank UKTV for letting us do such ridiculous things for so long. Greg and I are looking forward to getting started on a new series for Channel 4. It seems like the right time to move to a channel with a broader audience and I can reassure people who like the show that it won't be changing one bit and I'll still be forced to do things no one should ever have to do."
Greg Davies added: "For the first time in our working relationship I agree with little Alex Horne. The nine series on UKTV have been a joy and I would echo his thanks to all involved. I do take issue with the notion that the show will remain exactly the same however as I have made it my personal mission to break his spirit. I will remain even handed with contestants of course, but it really is going to get unpleasant for him. Peace."
Having started as a live format at the Edinburgh Festival, Taskmaster debuted on TV in 2015. It has since been nominated for, and won, a notable number of awards. This Friday it is up against The Graham Norton Show, The Last Leg and The Ranganation in the Comedy Entertainment Programme category at the BAFTA TV Awards.
The comedy has also become an international success. Repeats and format (remake) rights have been sold to a combined total of 106 countries, with 140 episodes made for local versions of the show in Belgium, Spain, New Zealand, Norway, Denmark, Finland and Sweden.
A version was also previously made in America. The original UK programme is set to make its US debut on 2nd August on The CW Network.
It has also been revealed that the Taskmaster book 200 Extraordinary Tasks for Ordinary People has sold nearly 100,000 copies, whilst the Taskmaster board game released last autumn, which entirely sold out a week after it went on sale, has now sold 26,000 units to date.
---
For updates, click the buttons below.
Share this page