Tomlinson and Johnston sitcom
Ricky Tomlinson and Sue Johnston abandon plans for care home sitcom
A Royle Family spin-off was under serious consideration
Ricky Tomlinson and Sue Johnston were both onboard for the pensioner comedy
But Tomlinson's actual wife says: "After further discussion there are now no plans to pursue this idea"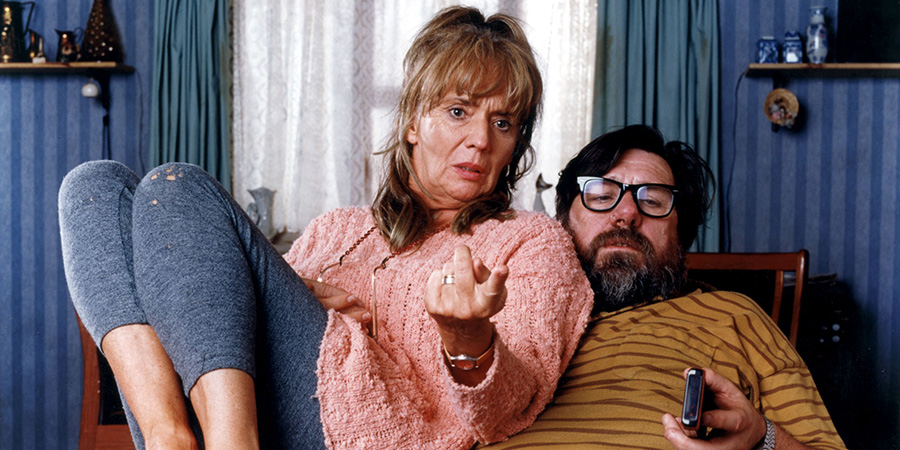 Ricky Tomlinson and Sue Johnston have abandoned plans to reunite for a Royle Family spin-off set in a care home, British Comedy Guide can reveal.
Earlier this month, the pair appeared on Loose Women to commemorate the memory of the late Caroline Aherne, who co-created the sitcom with Craig Cash and starred alongside him, Tomlinson, Johnston and Ralf Little in the acclaimed BBC comedy.
Tomlinson and Johnston played Bobby and Sheila Grant in the long-running Channel 4 soap Brookside before finding comedy fame as Jim and Barbara Royle. And Tomlinson teased a further reunion for the pair on the ITV chatshow.
"There's a rumour that me and Sue could end up in an old age pensioner's home, a little sitcom built around that - where they are now, back in an old person's home. And I think that would be quite good" he suggested, to which Johnston agreed.
Rather than being a throwaway joke though, BCG understands that the project was under serious consideration.
However, Tomlinson's wife and manager, Rita, told BCG that "Unfortunately, after further discussion there are now no plans to pursue this idea."
Almost 20,000 people have died from coronavirus in UK care homes since the start of the pandemic in March. And it might have been felt that such a setting would currently by problematic for a sitcom.
Aherne, who died of cancer in 2016, was "wonderful" Tomlinson added.
"How many people love going to work? ... That was what it was like every single day" he recalled of The Royle Family, which ran for three series on BBC One and BBC Two between 1998 and 2000, with five subsequent specials until 2012.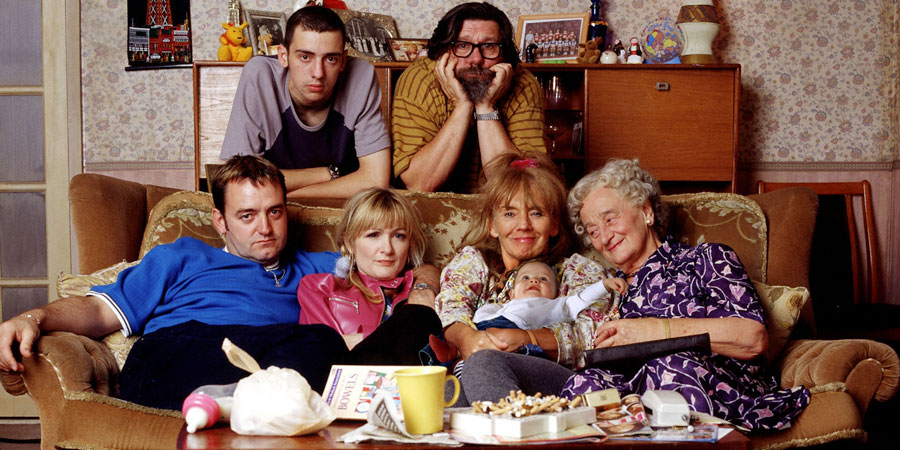 Tomlinson recently collaborated with Little on Ricky & Ralf's Very Northern Road Trip on Gold and stars in the upcoming crowdfunded comedy horror film Tales Of The Creeping Death with Being Human star Michael Socha (Trailer).
Johnston is also moving into horror, appearing in Neil Gaiman's adaptation of his Sandman graphic novel for Audible, directed by The Hitchhiker's Guide To The Galaxy's Dirk Maggs.
Voicing the role of Unity Kinkaid, a "Dream Vortex" who can connect the dreams of others, Johnston is part of an all-star cast that also includes Riz Ahmed, Taron Egerton, Samantha Morton, James McAvoy, Andy Serkis and Michael Sheen, alongside names from the comedy world such as Mathew Horne, Reginald D Hunter, Paterson Joseph, Josie Lawrence, Joanna Lumley, Miriam Margolyes, Mitch Benn, Karen Bartke, Sandra Dickinson and Inel Tomlinson.
---
For updates, click the buttons below.
Share this page