Guilt Series 2
Acclaimed drama Guilt to return for Series 2
BBC Scotland will air a second series of blackly comic thriller Guilt
The critically acclaimed drama will also return to BBC Two
Series 2 is expected to air in 2021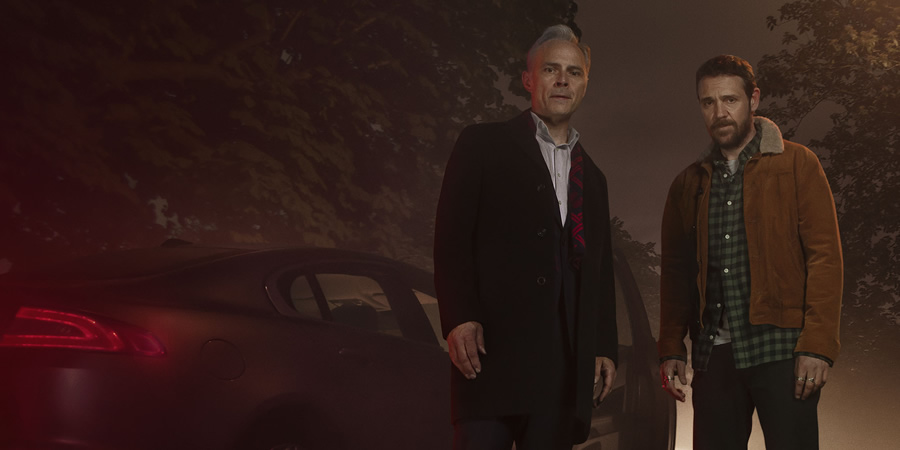 Guilt has been recommissioned after a critically acclaimed first series.
The blackly comic thriller will go into production later this year - coronavirus restrictions pending - with a further four episodes, intended to air in 2021.
Written by Neil Forsyth, the drama followed two chalk-and-cheese brothers who are brought together in a shared debacle of guilt and cover-up after accidentally running over and killing an old man on a darkened street.
The series has again been commissioned jointly by BBC Comedy, BBC Two and BBC Scotland.
Mark Bonnar and Jamie Sives star as the brothers at the centre of the series, with further Series 2 cast members to be announced later in the year. The programme is made jointly by Happy Tramp North and Expectation.
The BBC say: "To date, [Series 1] has been watched by over 3 million people across the UK, with more than half a million of those in Scotland and was one of the top-three most-requested BBC Scotland titles on BBC iPlayer."
Patrick Holland, Controller, BBC Two says: "Neil Forsyth's Guilt was a dark gem in last year's schedules and I am delighted that the team are returning for a new series. It was a real treat to have Neil's sharp writing and the wonderful performances, weaving a brilliant tale of lies, deception and skulduggery. Audiences across the UK await Series 2 with relish...."
Steve Carson, Head of Multi-Platform Commissioning for BBC Scotland, adds: "Guilt was, without a doubt, one of the highlights of our year on BBC Scotland and we're thrilled to bring it back for a second series. Neil Forsyth's ability to marry comedy and drama together and the brilliant cast that brought his scripts to life made for compelling viewing and made Guilt a must-see moment on TV and iPlayer. With guilt finally catching up with the characters at the end of the last series, who knows what direction Neil will take them in the new series?"
Neil Webster, executive producer with Happy Tramp North, says: "Here we go again. We can't wait to bring more of Forsyth's light and shade to the world. Series 2 is going to be a corker."
Nerys Evans, Creative Director of Comedy at Expectation, added: "Neil set a high bar with his fantastic scripts on Series 1, so I'm really excited to hear the new twists and turns he has in store for Series 2."
---
For updates, click the buttons below.
Share this page