Lateish Show Series 2
The Lateish Show With Mo Gilligan to return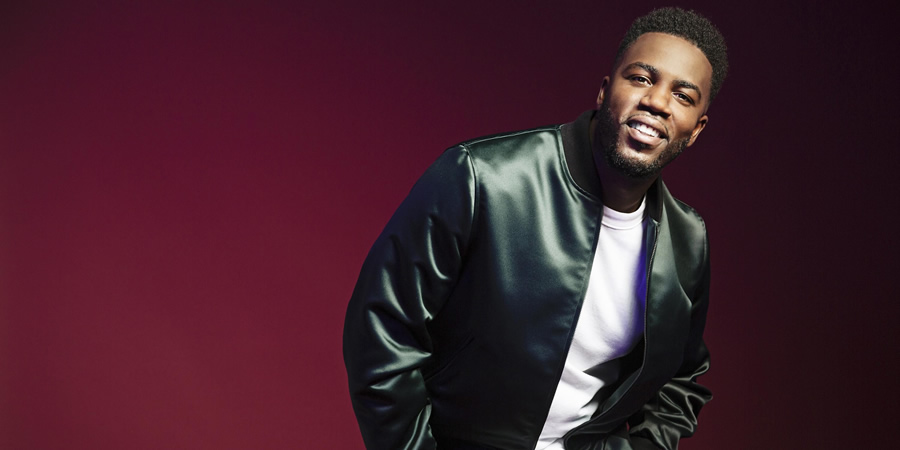 Channel 4 has ordered a second series of The Lateish Show With Mo Gilligan, to air in 2021.
The first series of the entertainment show was broadcast on Channel 4 in July and August 2019.
The host, who also co-presents The Big Nastie Show, recently fronted the coronavirus lockdown-based game show All Star Happy Hour With Mo Gilligan on the channel. It is believed that the series was a replacement for an earlier return of The Lateish Show, which could not be produced due to the lockdown restrictions.
Channel 4 says: "The news comes hot on the heels of Gilligan's BAFTA TV nomination for the first run, picking up a nod in the Entertainment Performance category, as well as his recent lockdown series."
Mo Gilligan comments: "This is incredible news. This was always a really bold, ambiguous project and I'm really proud of what we've achieved as a team. I'd like to thank each and every person who has watched, supported and shared the show. You make Lateish the triumph it is, and I am so grateful. Time for more Nursery Grimes!"
Six more hour-long episodes have been commissioned, to air in 2021.
Phil Harris, head of entertainment at Channel 4, says: "We are delighted Mo is fronting a new series of BAFTA nominated The Lateish Show. He has an infectious energy on and off screen and there's nobody better than Mo to bring our audiences the fun we all want in 2021."
Commissioning editor Tom Beck adds: "Mo is an exceptional performer and an incredibly exciting entertainment star. We love working with him and couldn't be prouder of his brilliant BAFTA nod for Series 1 of Lateish; I can't wait to hear his ideas for Series 2."
Ben Wicks, the executive producer at production company Expectation, adds: "Hats off Channel 4, this is a great call. Mo is the most talented comic of his generation and we can't wait to get working on a second series worthy of his prodigious skills. We are enormously proud of Series 1, (hats off BAFTA) Series 2 will take the show to the next level - infusing 2021 with Mo's infectious positivity."
Pollyanna McGirr, executive producer for Gilligan's own production company, Momo G, adds: "Mo is a remarkable talent. His extraordinary drive, creativity, vision and continuous commitment to create opportunities for others is truly phenomenal. We're so proud of what has been achieved so far with this remarkable show and we promise to come back even bigger!"
---
For updates, click the button below.
Share this page