Ben Whishaw stars in BBC2 show
Ben Whishaw to star in This Is Going To Hurt TV show
Ben Whishaw will take the lead role in This Is Going To Hurt, the TV adaptation of Adam Kay's book
Whishaw will play Adam, a junior doctor working 97-hour weeks in a hospital's labour ward
He says: "I am proud to join this exciting adaptation of Adam Kay's terrific book"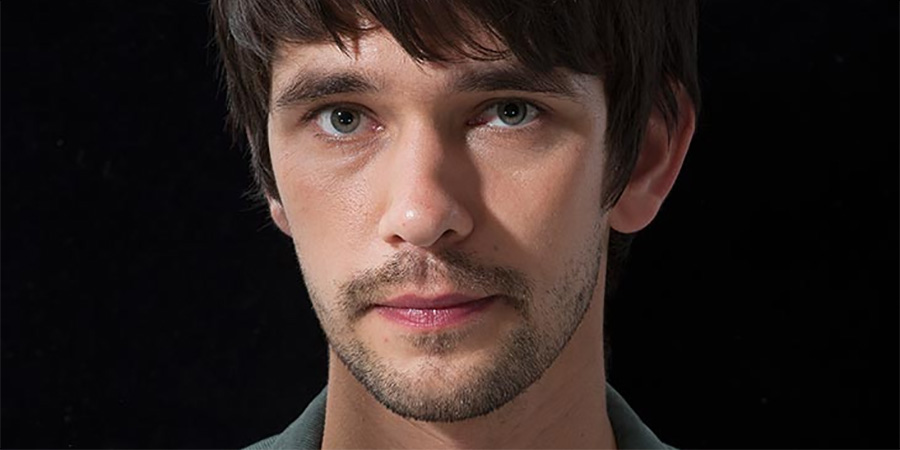 Ben Whishaw will take the lead role in This Is Going To Hurt, the forthcoming BBC Two comedy drama series about junior doctors.
Set on labour ward "with all its hilarity and heart-lifting highs but also its gut-wrenching lows", the series "delivers a brutally honest depiction of life as a junior doctor on the wards, and the toll the job can take back home".
Based on Adam Kay's award-winning international multi-million selling memoir of the same name, Whishaw will play the screen version of Adam in the series which has been adapted by creator Kay himself.
The BBC explains: "Kay's diaries, scribbled in secret after endless days, sleepless nights and missed weekends, tell the unvarnished truth of life as a doctor working in obstetrics and gynaecology. Whishaw is set to play the fictional version of Adam, who we find wending his way through the ranks of hospital hierarchy - junior enough to suffer the crippling hours, but senior enough to face a constant barrage of terrifying responsibilities. The series sees Adam clinging to his personal life as he is increasingly overwhelmed by stresses at work: the 97-hour weeks, the life and death decisions, and all the while knowing the hospital parking meter is earning more than him.
"This Is Going To Hurt is a show about trying to be a good doctor in a system that can sometimes feel like it's working against you. Like the book, the series will depict life on and off the hospital ward with frank and often shocking honesty. The series rejoices in the highs, while pulling no punches in its depiction of the gut-wrenching lows, and celebrates the everyday superstars of the health service who keep our hospitals running.
"Blisteringly funny, politically enraging and frequently heart-breaking, Kay's adaptation continues to be a stark reminder of the vital role played by the health service and is a clarion call to continue to support our medics, at a time when that message is more urgent than ever."
Lucy Forbes, who recently directed BBC Three comedy drama In My Skin, and has worked on shows such as The End Of The F***ing World and Charlie Brooker's Weekly Wipe has been announced as director of four of the series' eight episodes.
Whishaw, who voices Paddington bear in the hit family comedy films based around the character, has previously starred in A Very English Scandal, James Bond film Skyfall and as Uriah Heep in The Personal History Of David Copperfield.
He says: "I am proud to join this exciting adaptation of Adam Kay's terrific book This Is Going To Hurt based on his experiences working in the NHS. It's an honest, hilarious, heart-breaking look at the great institution and the army of unsung heroes who work there under the most stressful conditions. The COVID-19 crisis has now shed even more light on their great work and underlines the necessity to support the NHS and its workers. I look forward to telling this story with director Lucy Forbes and the great team at [production company] Sister to bring Adam's words to life and I am really grateful to be a part of it."
Adam Kay comments: "Ben is quite simply one of the finest actors our country has ever produced and a bona fide national treasure. There's simply no one who could do a better job of playing (a much more handsome version of) me. Best still, I now have an answer to the standard dinner party question: 'Who would play you in the story of your life?'"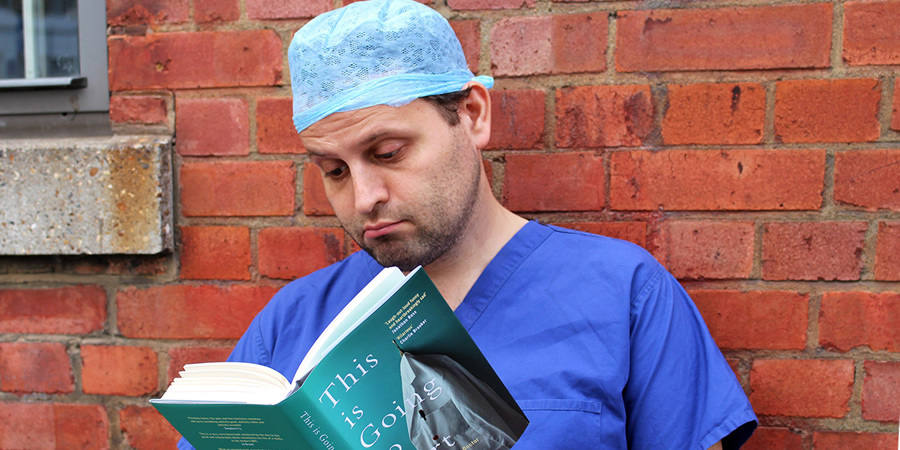 Executive producer Naomi de Pear comments: "We couldn't be more excited to be working with the magical combination of the huge talents that are Ben Whishaw and Lucy Forbes. Who better to bring to life the tragedy, comedy and complexity of both Dr Adam Kay and the beautiful beast that is our NHS."
Piers Wenger from the BBC adds: "Not just anyone could evoke the waspish wit, the pathos or the brilliant bloody-mindedness of TIGTH's Adam. But thankfully we didn't just need anyone - we just needed Ben and it's a testament to the quality of Adam's scripts and the expertise of the team at Sister that Ben has agreed to come on board."
The eight-part series will also be shown in the US by cable channel AMC.
Dan McDermott from the broadcaster says: "As we continue to search for unique voices and uncover authentic and rarely seen worlds, we're proud to once again partner with the remarkable creative team at Sister on this timely series focusing a lens on the societal and cultural issues surrounding the healthcare system. Adam has provided insightful source material with This Is Going To Hurt, laying a foundation for a topical, darkly comedic and breathtakingly poignant series, and we're thrilled to welcome established talent both in front of and behind the camera with Ben Whishaw and Lucy Forbes on board."
This Is Going To Hurt is expected to be shown on BBC Two next year.
---
For updates, click the buttons below.
Adam Kay was a junior doctor from 2004 until 2010, before a devastating experience on a ward caused him to reconsider his future. He kept a diary throughout his training, and This Is Going To Hurt intersperses tales from the front line of the NHS with reflections on the current crisis. The result is a first-hand account of life as a junior doctor in all its joy, pain, sacrifice and maddening bureaucracy, and a love letter to those who might at any moment be holding our lives in their hands.
First published: Thursday 7th September 2017
It looks like you're in the US? Fear not! Almost everything can still be ordered.
Amazon UK
deliver internationally,
Amazon.com
carries many items separately, or you can look out for US/Canadian flags on our product listings for direct links.
If ordering from a UK store, please note that you are in Region 1 (DVD)/Region A (Blu-ray), whilst the UK is in Region 2/B, respectively. This means that many - but by no means all - may fail to play. Look for products marked "Region free", "All regions", "Region 0" or "Multi-region". Blu-rays may also be marked "Region A/B/C", "Region free", or variations thereof. You may also check whether your DVD/Blu-ray player supports multi-region playback (also referred to as "region free"), or whether it can be set to do so. There should, of course, be no problems with books, CDs, or other physical items.
More advice & help on importing
Share this page