Breeders Series 2
Breeders Series 2 confirmed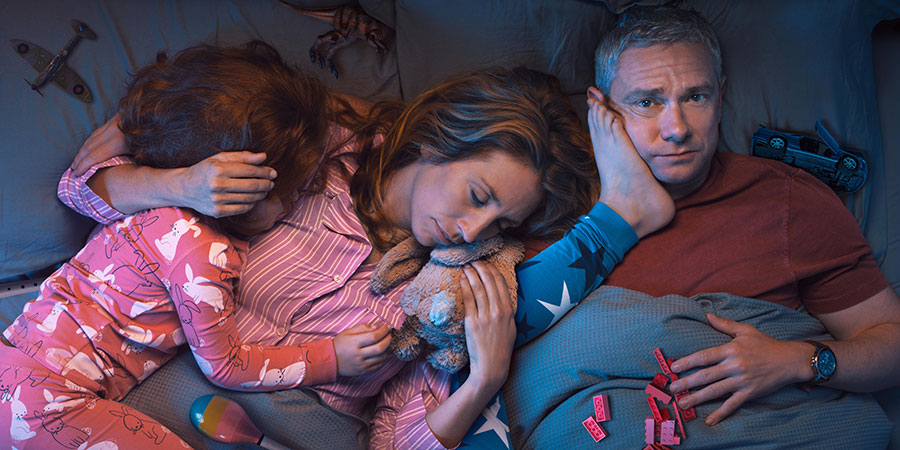 Breeders, the parenting comedy starring Martin Freeman and Daisy Haggard, will return for a second series.
Series 1 of the sitcom, in which couple Paul and Ally attempt to juggle full-time careers whilst being parents to two young children, was shown on Sky One across March and April.
Overseen by creators Simon Blackwell, Chris Addison and Martin Freeman, Series 2 will continue their story.
Jon Mountague from Sky says: "With scripts of this calibre, hilarity and honesty, and a cast lead by the uniquely relatable Martin Freeman and Daisy Haggard, it's no surprise Breeders struck such a huge chord with viewers. Hats off to Simon Blackwell, Chris Addison and the team - we can't wait to give birth to a second series."
Martin Freeman comments: "So pleased we get another go at Breeders. I reckon the next one will be even better. It's such a pleasure working with this team... we'll see you all soon. Well, not soon. But at some point, honest."
Chris Addison adds: "We're absolutely thrilled that Sky and FX have decided to let us torture Paul and Ally a bit more with another season of parenting trauma. That's entirely because we've got more of the story we're excited to tell and definitely not just because it's basically free therapy for us. I flatly deny that."
Simon Blackwell says: "It was a thrill to be able to make the first season of Breeders - Sky, FX, our production team, crew and amazing cast made it a fantastic creative experience. So to be able to explore even more parental struggles in Series 2 is the icing on a cake that we've checked carefully for any possible trace of peanuts."
The series is a co-commission between Sky One and US broadcaster FX, made by Avalon Television.
---
For updates, click the button below.
Share this page