Mo Gilligan off-air
Mo Gilligan's show fails to air
Mo Gilligan's new game show did not air last night due to technical problems
All Star Happy Hour With Mo Gilligan was cancelled 3 minutes before it was due to air
A version was streamed through Gilligan's Instagram account later in the evening instead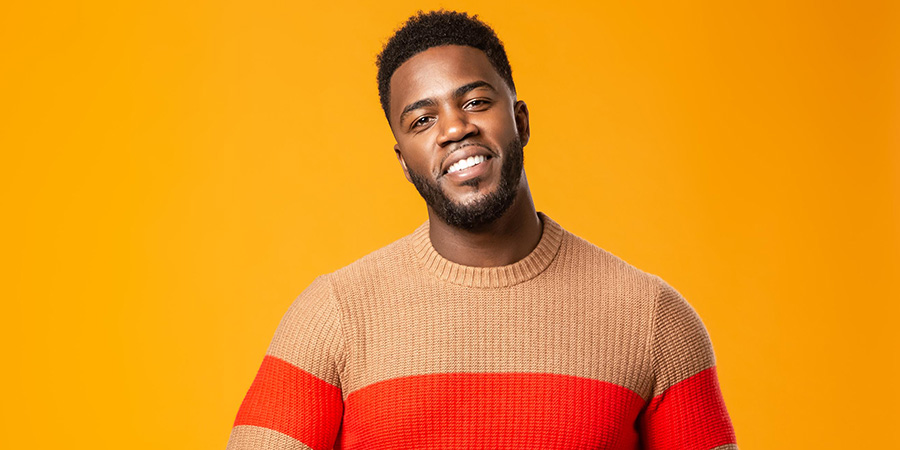 The second episode of Mo Gilligan's new series did not air last night, due to technical problems.
All Star Happy Hour With Mo Gilligan was due to be broadcast live on Channel 4 from 10pm but a major breakdown, believed to be with the outside broadcast link into the TV network, meant the show had to be pulled.
It was replaced by a repeat of 8 Out Of 10 Cats from May 2017.
Instead, and after further delay, the comedian fronted a version of the format as a live stream through his Instagram account, raising money for homelessness charity Crisis. The TV format was inspired by a series Instagram games Gilligan had played earlier during the coronavirus lockdown dubbed 'Quarantine Games'.
A live-broadcast game show in which celebrities play alongside members of the public - all from their own homes via video-link - All Star Happy Hour With Mo Gilligan's first episode was also hit by technical difficulties.
Beset by lengthy delays in the links between contestants, the episode had also been due to feature radio presenter Maya Jama as one of the celebrities, but she had not connected into the programme's network, and been unable to be contacted, leaving Gilligan publicly asking to get a message to her throughout the hour-long show.
Jama had been announced as appearing in last night's episode instead, alongside Rio Ferdinand, Jason Manford and UB40.
After the failed TV broadcast, Gilligan posted videos to his social media accounts explaining that the fault was not "in this house" and had occurred just 3 minutes before the programme was to begin.
See tweet
The stream raised more than £1,000 for the charity, which Gilligan pledged he would match from his own money.
The first episode of the series - originally billed as comedy sketches, games, and interviews - was watched by 350,000 viewers in its TV slot last week; a 2.5% audience share. The 8 Out Of 10 Cats replacement episode drew 403,000 viewers (2.7%).
Episode 3 is intended to air next Monday, 18th May, featuring YouTuber and rapper KSI.
14th May update
Gilligan published a behind-the-scenes video showing him preparing for Episode 2, getting the news of the technical difficulty, and then switching to playing on Instagram.
---
For updates, click the button below.
Share this page